Hump Day Cocktailing – Lazy Day Colada #fitfam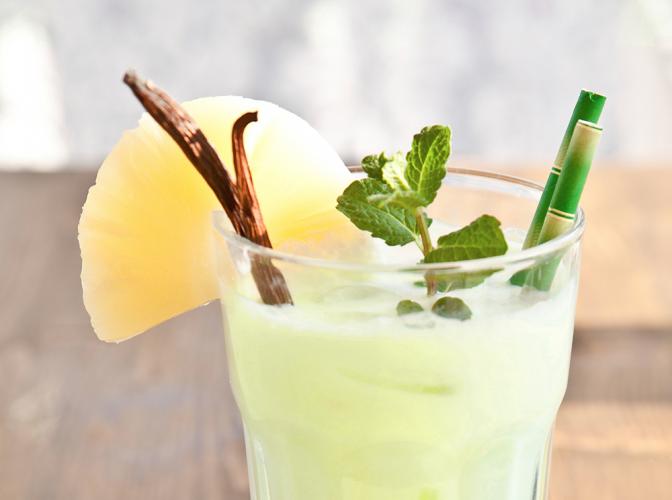 Happy Hump Day!!
Let's mix up the taste buds this Hump Day with a colada that is giving sweet and a touch of sour.  The yummy we love from a piña colada is mixed with the sweet sour of green apple. This is a cocktail of delight and our favs at the Cocktail Project.
INGREDIENTS
1 part DeKuyper® Pucker® Sour Apple Schnapps
1 part Cruzan® Aged Light Rum
2 1/4 parts Pina Colada Mix
INSTRUCTIONS
Build over ice, blend and serve.
CHECKED!