2021 CFDA Awards – Zendaya – ICON Award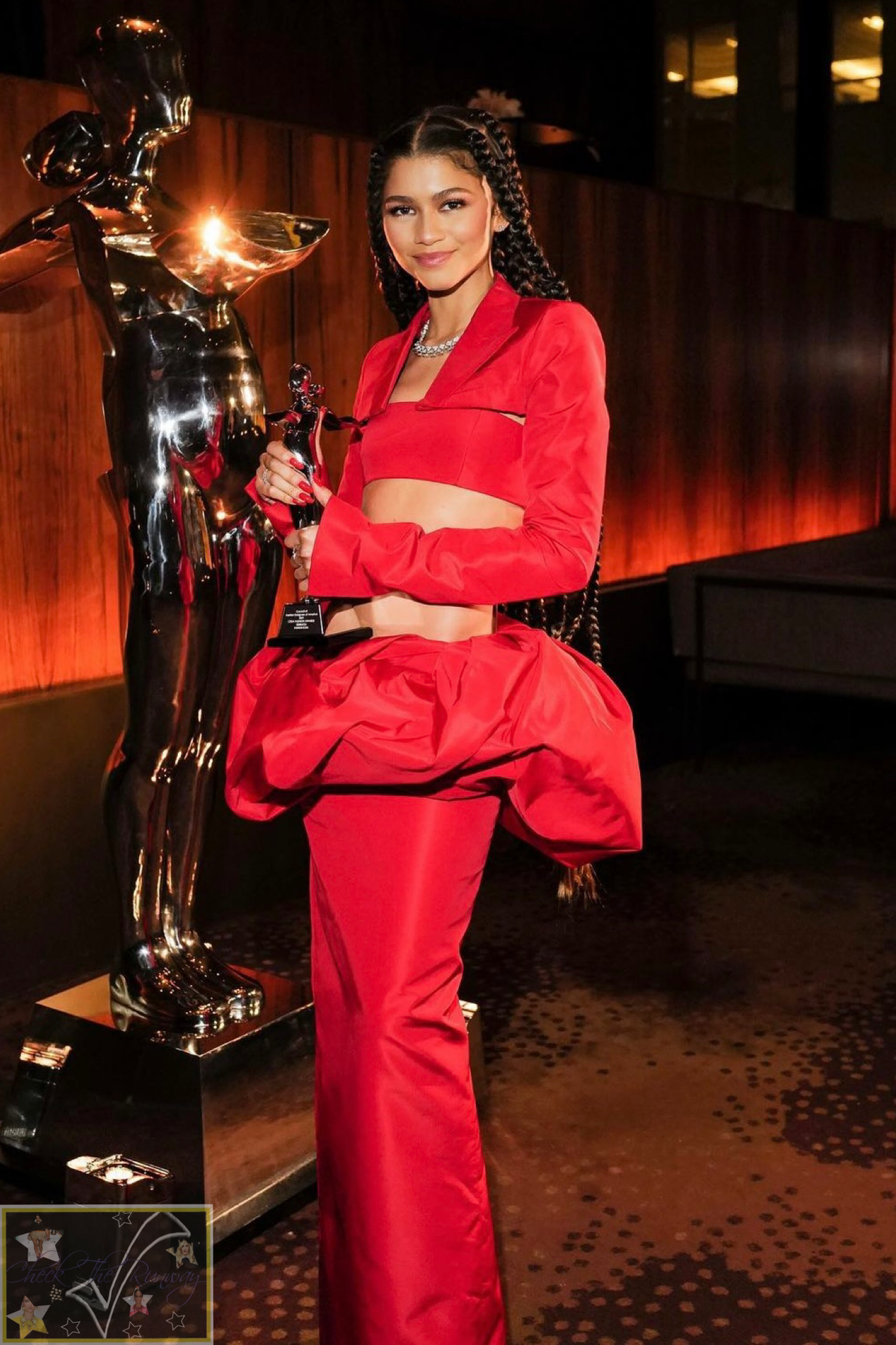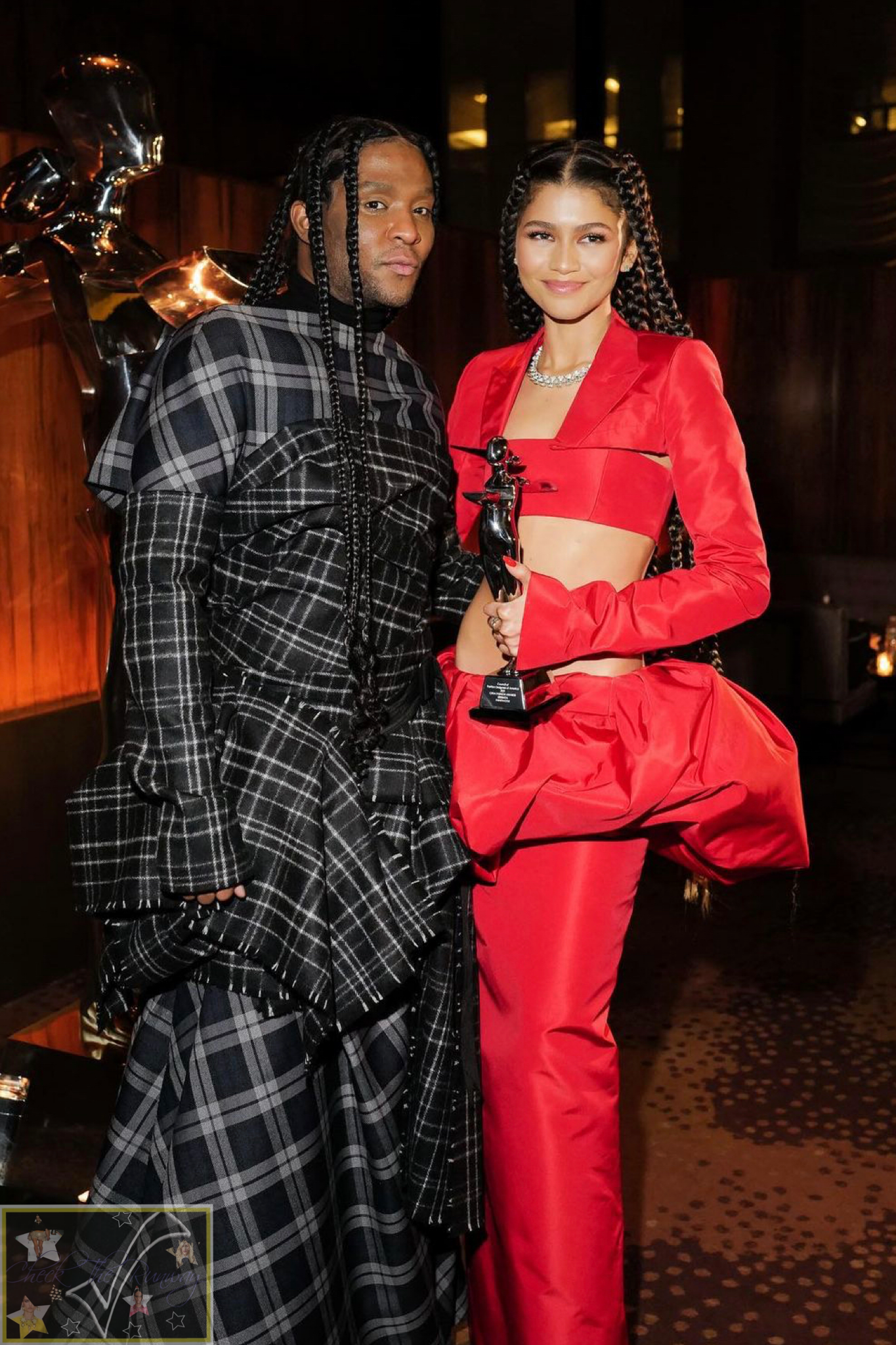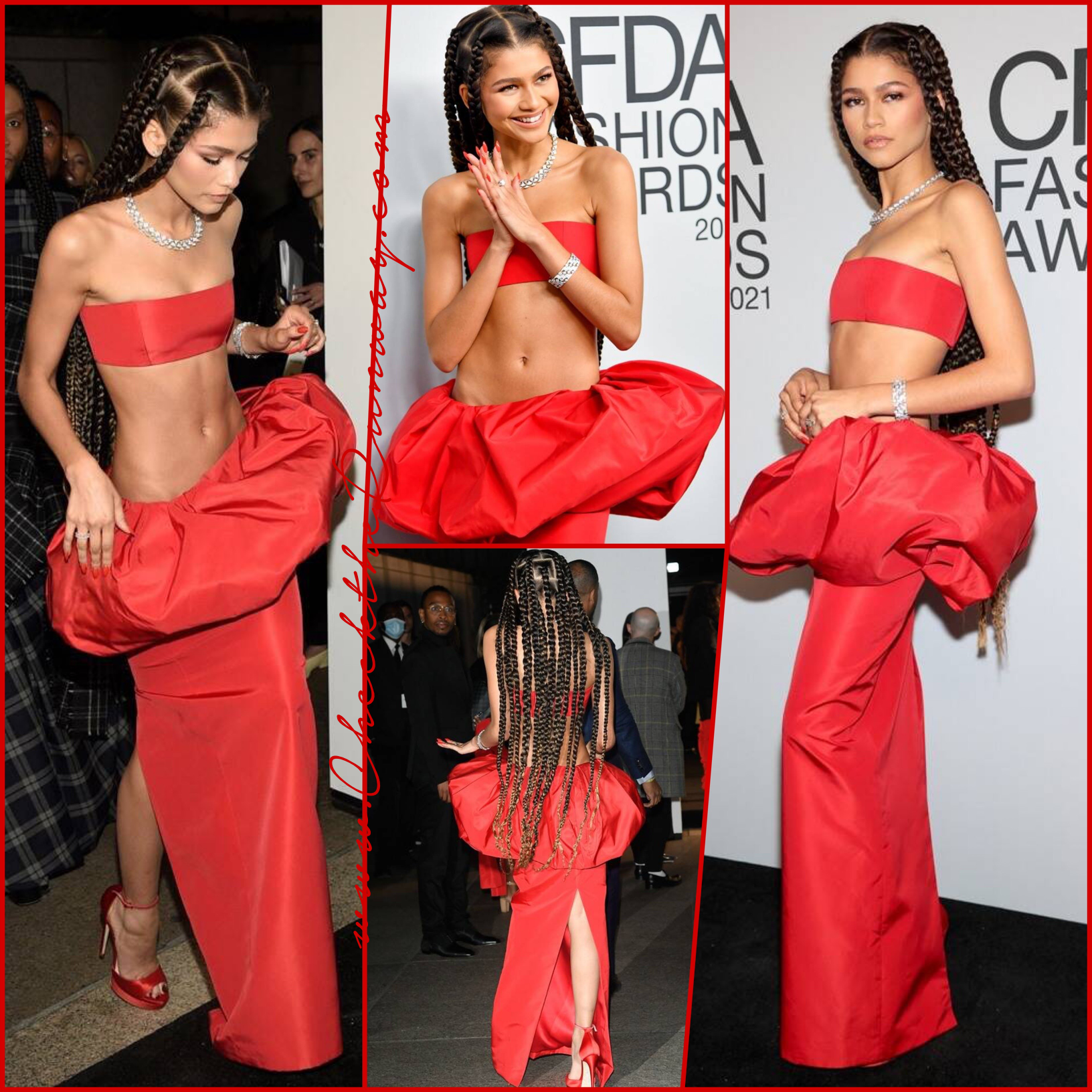 was honored at the CFDA Awards with the Fashion ICON Award and it was well deserved.  This young woman wears anything well.  All the credit doesn't go to her however, her stylist Law Roach is the style architect who created this Icon.  Her looks have been well documented here, I will just commend Vera Wang on the beautiful lipstick red two piece with matching bolero created custom for Zendaya (she also created Law Roach's plaid ensemble).  Her hair in long "dookie" braids were perfection.  What a night for this beautiful Fashion Icon and her partner in crime.
https://www.instagram.com/p/CWH7d-dsfyD/?utm_medium=copy_link
CHECKED!