YUMM! No Takeout! Thai Lettuce Cups #fitfam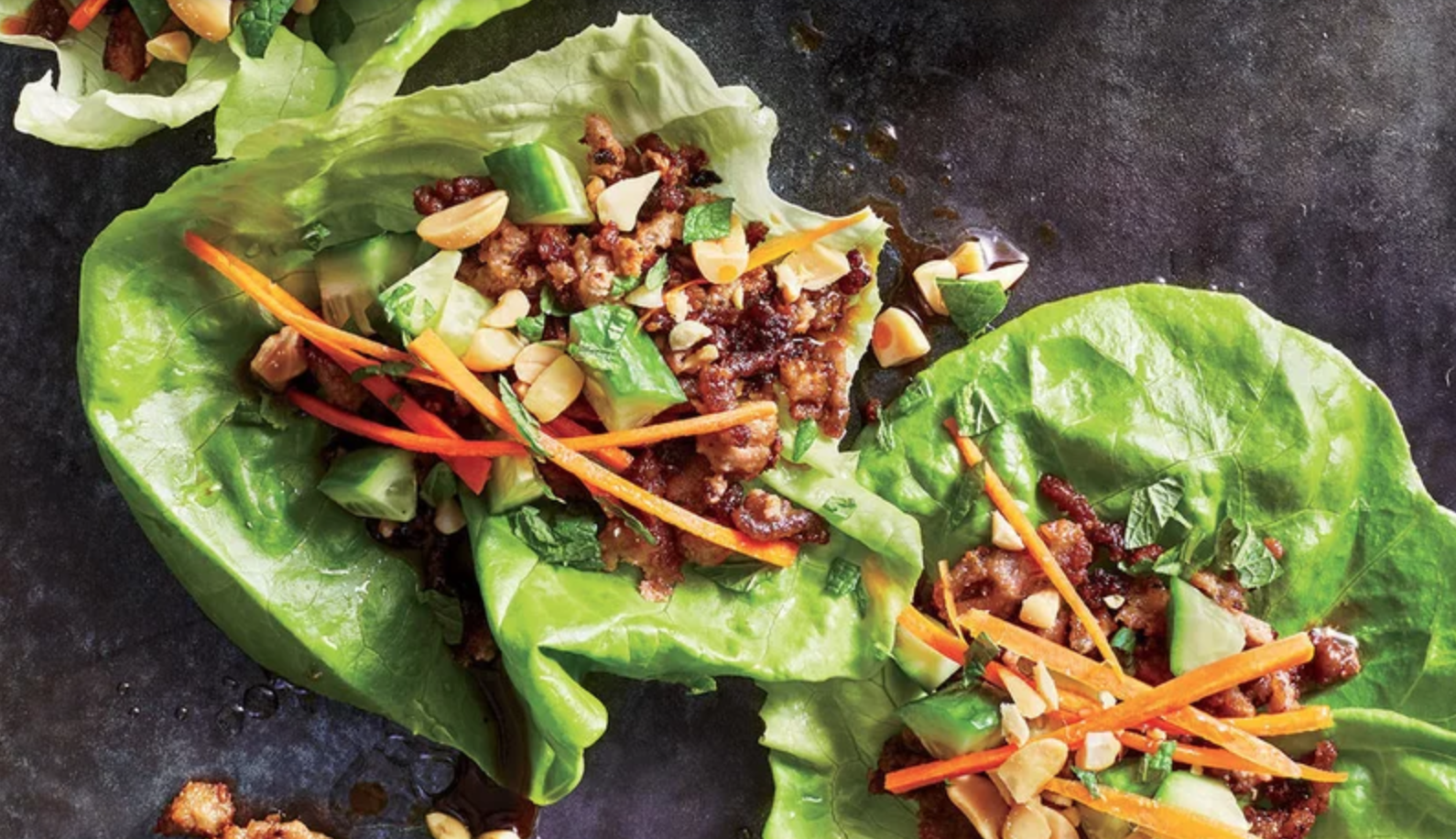 NoTakeout! These Thai Lettuce Cups are takeout approved! Spicy ground turkey, crunchy nuts and veggies are über YUMM!!
Ingredients
3 tablespoons canola oil, divided
3 tablespoons reduced-sodium soy sauce
2 tablespoons light brown sugar
2 tablespoons rice vinegar
1 pound ground turkey
12 butter lettuce leaves
1 1/2 cups chopped English cucumber
1 cup matchstick-cut carrots
1/4 cup chopped roasted unsalted peanuts
2 tablespoons chopped fresh mint
Preparation
Step 1
Combine 2 tablespoons oil, soy sauce, sugar, and vinegar in a bowl, stirring with a whisk.
Step 2
Heat remaining 1 tablespoon oil in a large nonstick skillet over medium. Add turkey; cook 7 minutes or until lightly browned, stirring to crumble. Add 1/4 cup soy sauce mixture; cook 4 minutes or until liquid is absorbed.
Step 3
Place about 3 tablespoons turkey mixture in each lettuce leaf; top evenly with cucumber, carrots, and peanuts. Drizzle evenly with remaining soy sauce mixture. Sprinkle with mint.
(recipe: cookinglight.com)
iTunes for your Cool Friday Night

CHECKED!