Rihanna's Diamond Ball – 2019
Rihanna's Diamond Ball was held in NYC and featured a star studded guest list which included performances from Megan Thee Stallion, DJ Khaled and Pharrell Williams.  Rihanna took the stage  and performed her "Lemon" bars which was such a surprise as it was the first time it was performed live.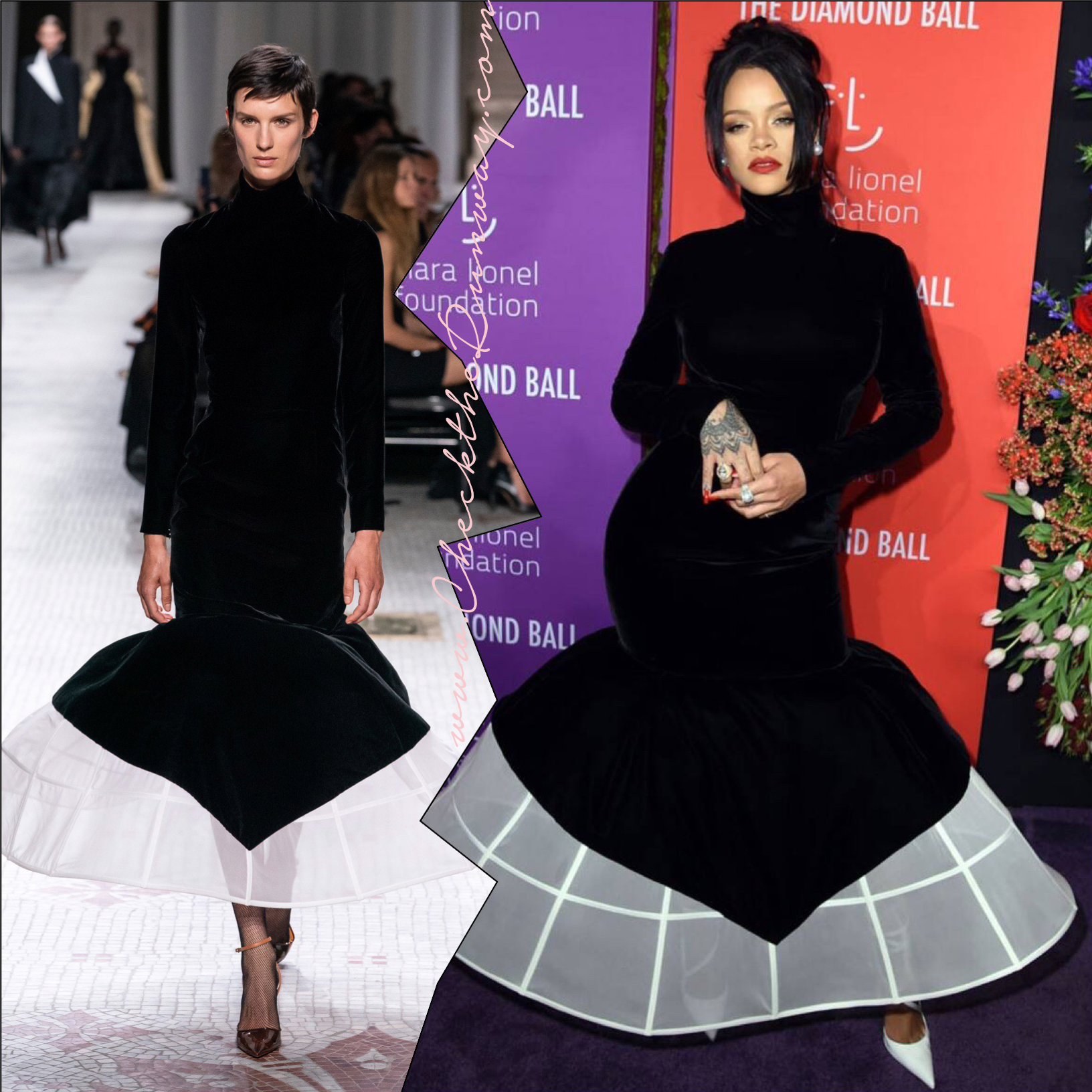 Rihanna in an amazing black velvet Givenchy AW19 Couture gown.  This gown did not pop for me on the runway however, it looked AMAZING on Rihanna.  It's like she can wear anything!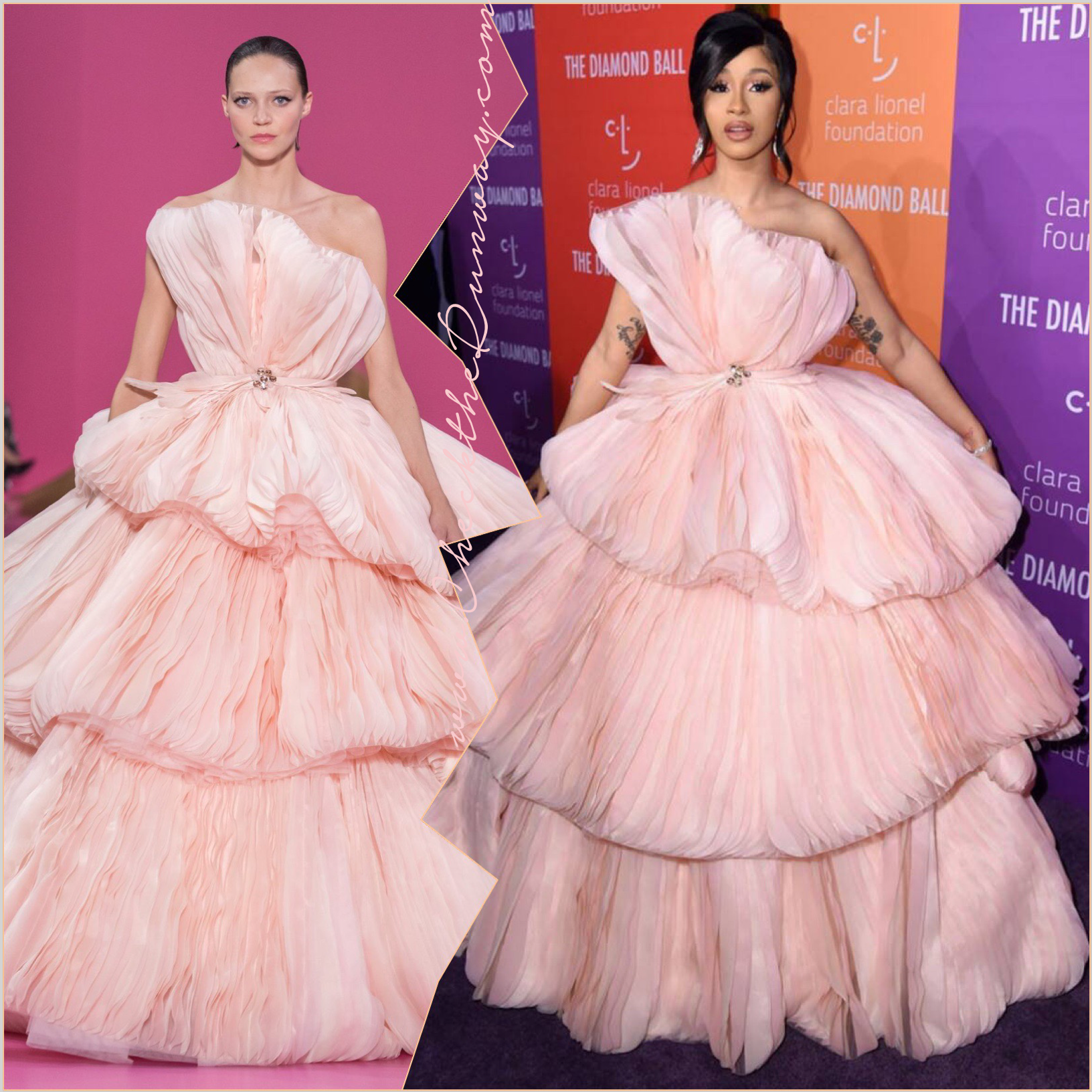 Cardi B in GORG peach Geroges Hobeika.  The pleated layers looked like flower petals which was styled perfectly with a simple swoop and soft makeup.  I love when she takes it to couture and totally chic!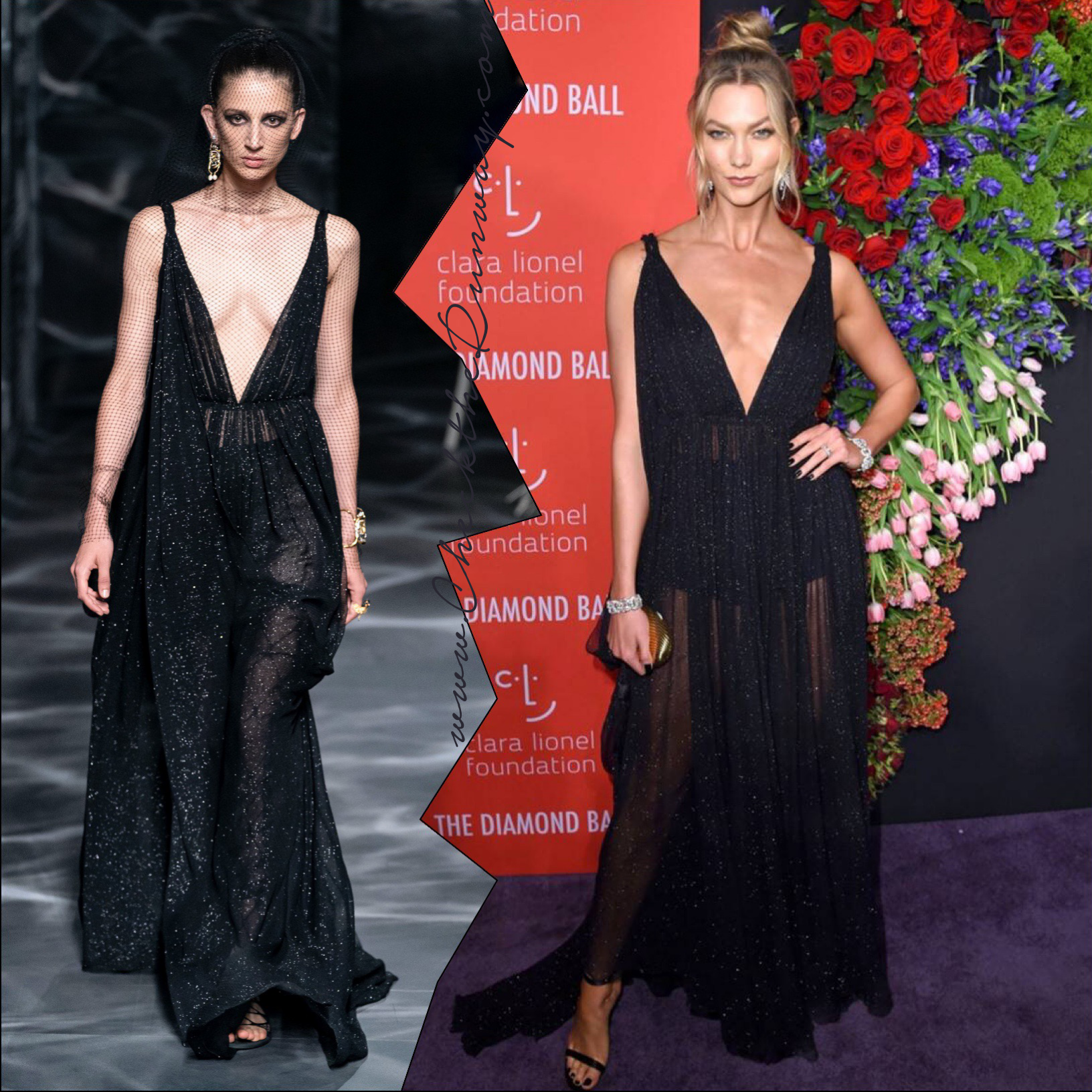 Karlie Kloss kept it simple pretty in a flowing, sparkling, deep v-cut Christian Dior AW19 Couture dress.  I loved her high soft pony with simple strapped sandals.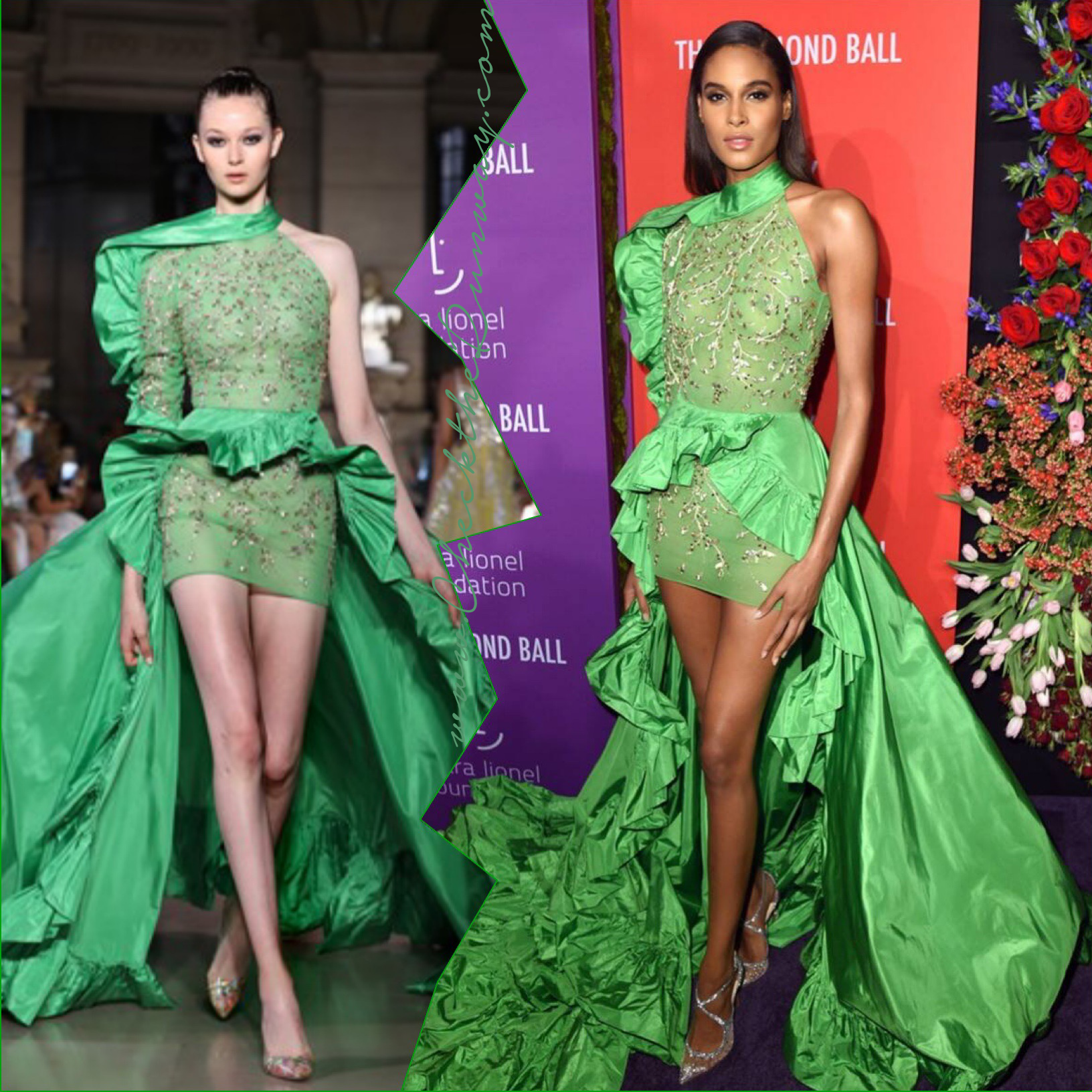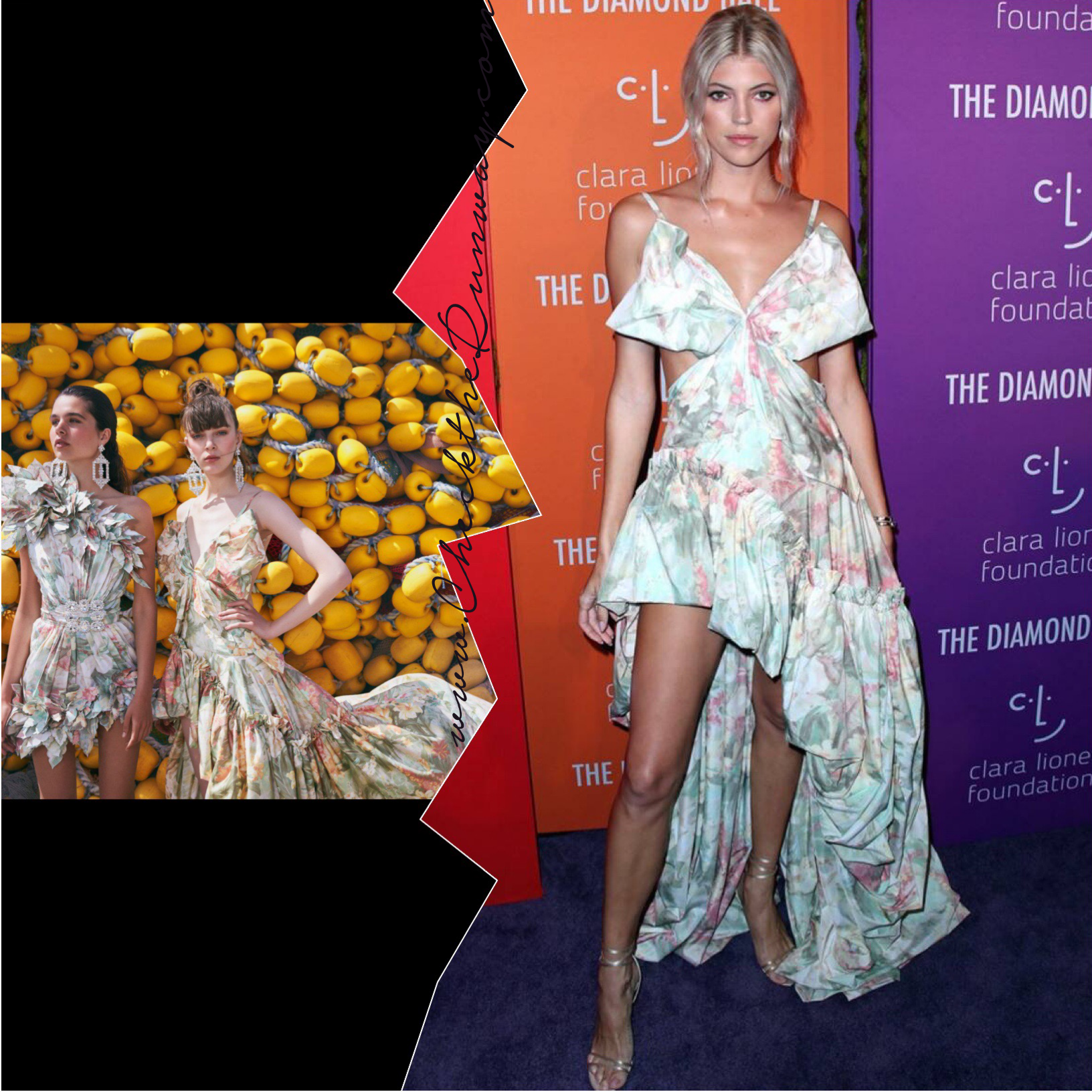 Devon Windsor for an interesting floral Raise Vanessa gown that just werked.  I think it was because of her confidence and long stems that made this look.  It would have otherwise have looked like a curtain.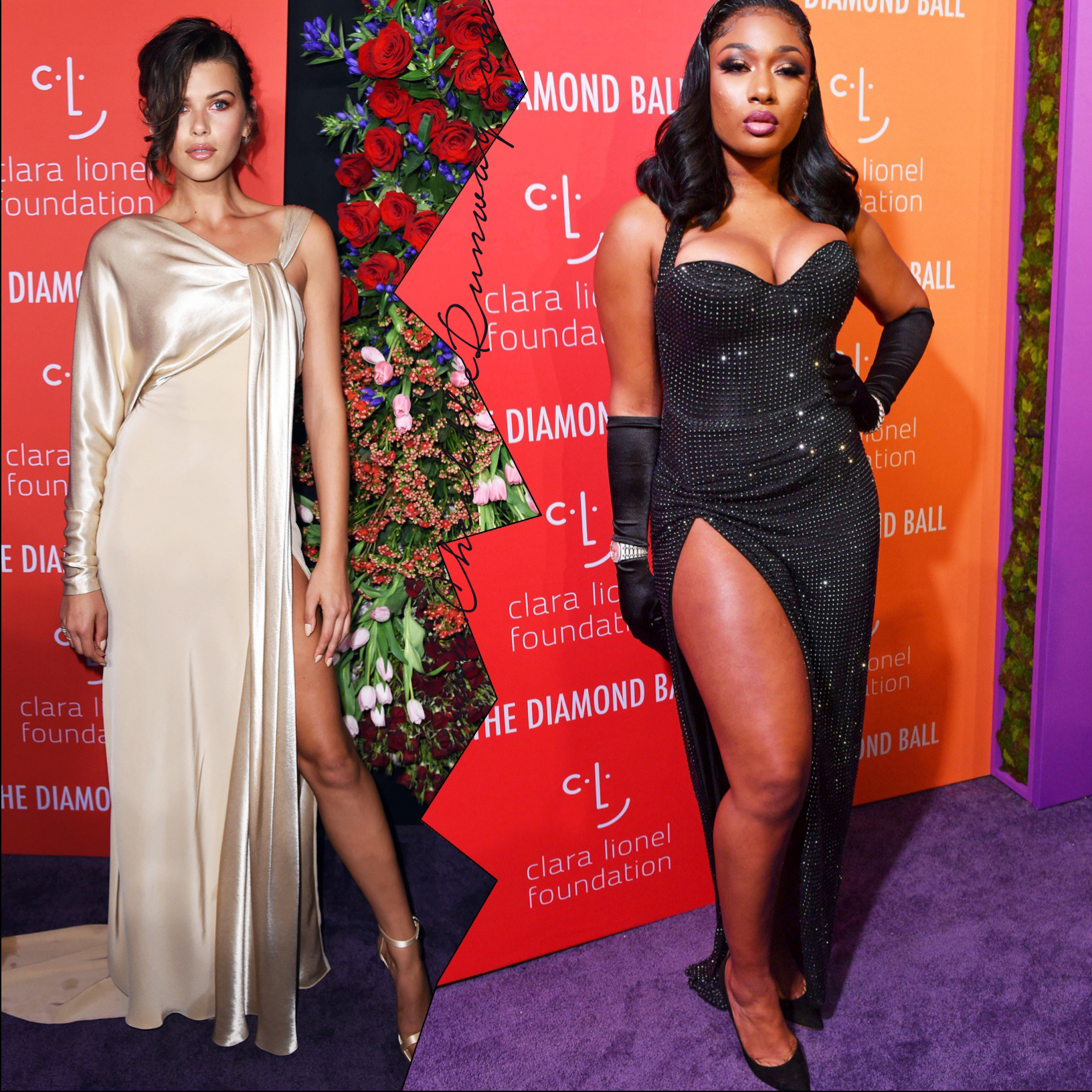 Georgia Fowler and Megan thee Stallion
CHECKED!