YUMM! No Takeout! Grilled Salmon with Tomato Avocado Salsa #fitfam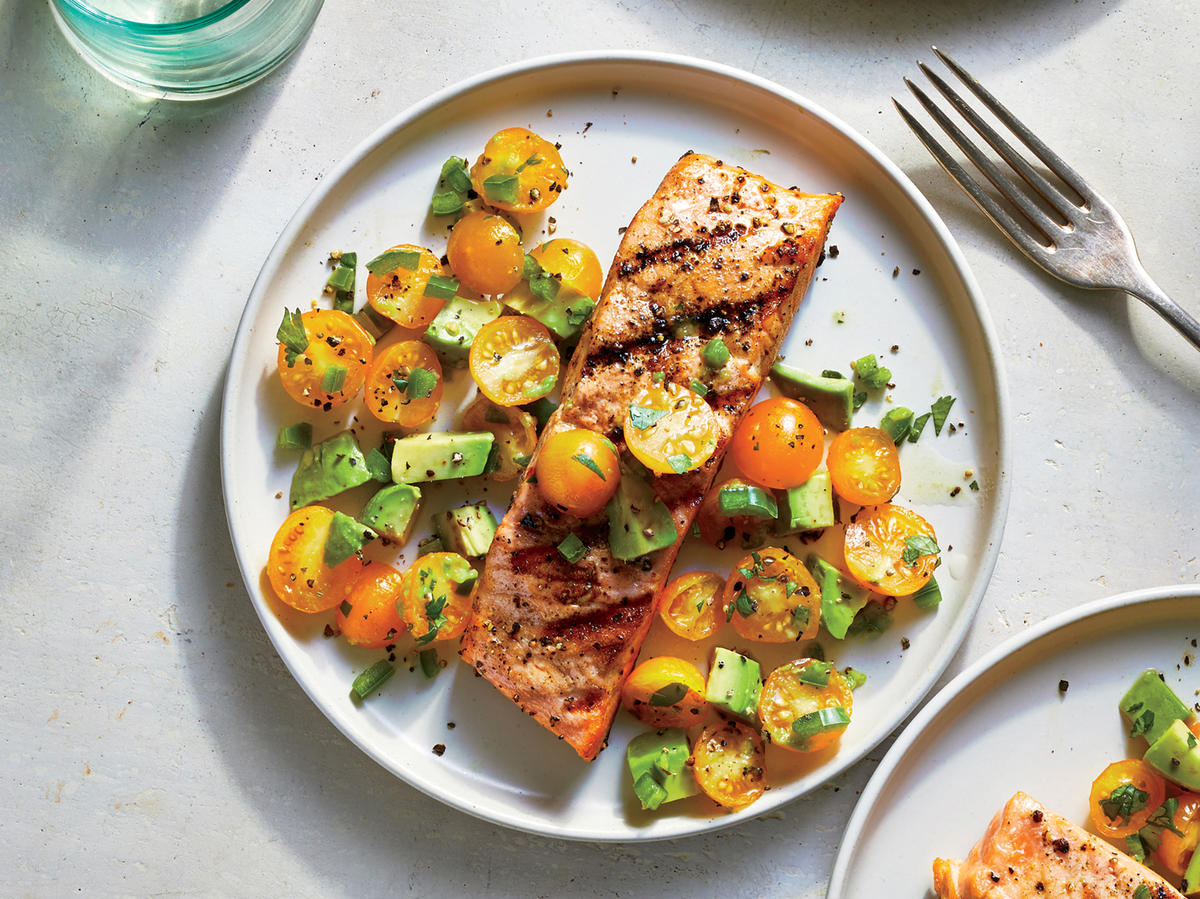 NoTakeout! Popping cherry tomatoes and fresh basil salsa with creamy Avocado make the perfect garnish for this juicy grilled salmon! Why go out for takeout when you can have the perfect meal at home?!?
Ingredients
2 cups cubed avocado
1 cup halved yellow heirloom cherry tomatoes
2 tablespoons chopped fresh cilantro
1/2 teaspoon chopped serrano chile
1 1/2 tablespoons sliced shallot
1 teaspoon fresh lime juice
1 teaspoon kosher salt, divided
3/4 teaspoon black pepper, divided
1 tablespoon olive oil
4 (6-oz.) skin-on salmon fillets
Preparation
Step 1
Preheat grill to medium-high (about 450°F). Combine avocado, tomatoes, cilantro, serrano, and shallot in a medium bowl. Whisk together lime juice, 1/4 teaspoon salt, and 1/4 teaspoon pepper in a small bowl; drizzle over avocado mixture, and stir to coat.
Step 2
Brush olive oil on both sides of salmon; sprinkle with remaining 3/4 teaspoon salt and remaining 1/2 teaspoon pepper.
Step 3
Place salmon, skin side down, on grill; cook, flipping once, until salmon is opaque and cooked through, about 3 minutes per side. Serve salmon topped with salsa.(recipe: cookinglight.com)
Some Haute iTunes for your Cool Friday Night
CHECKED!