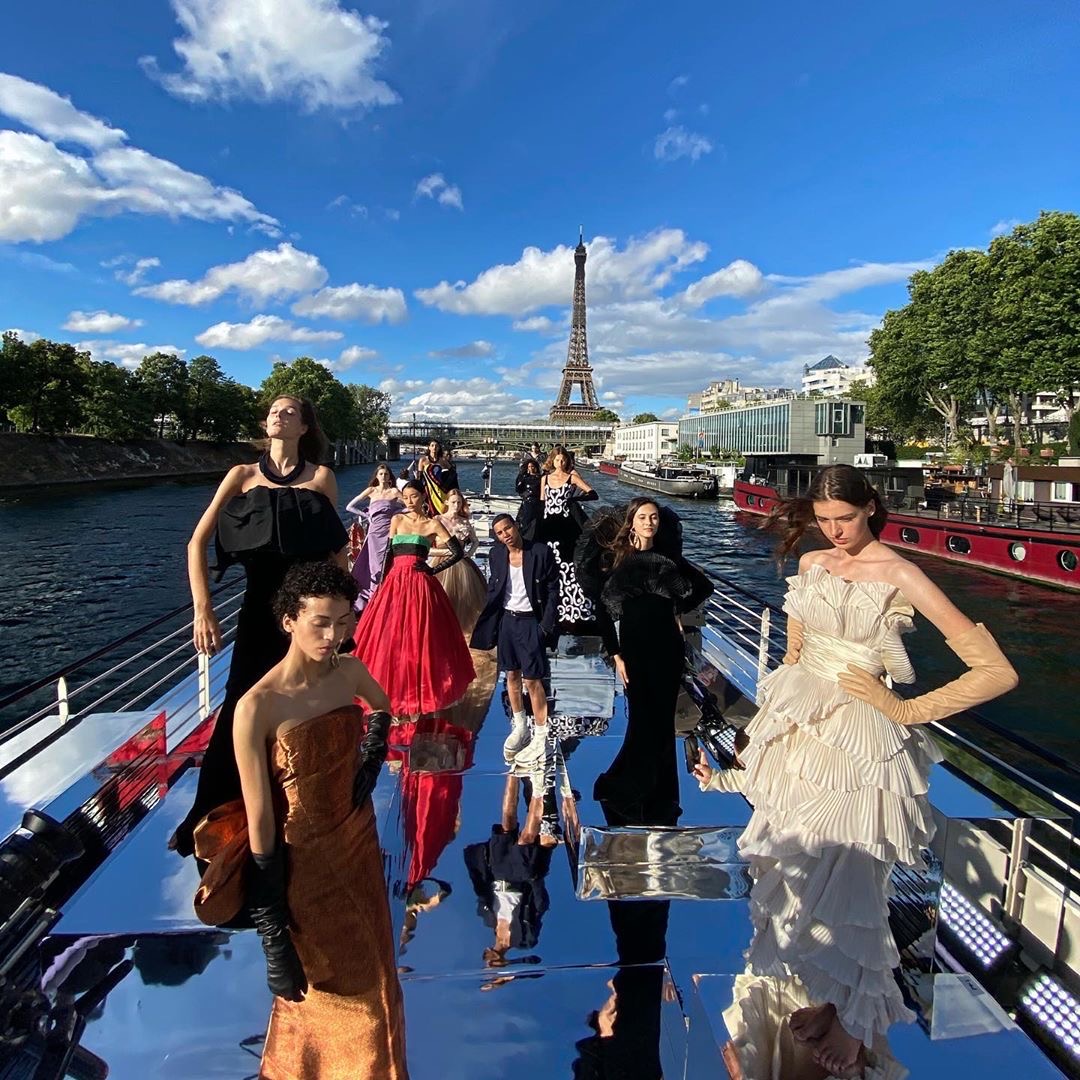 Olivier Rousteing and Balmain are kicking off couture week with an amazing display of music, dance and fashion.   Models floated along the Seine in archival and current Balmain collections in a display that was streamed live exclusively on Balmain's TikTok account.  It started at 7:30 CET and floated down the Seine where a 50 dancer performance by choreographer Jean-Charles Jousni inspired by the Black Lives Matter movement commenced at the pedestrian bridge, the Pont des Arts, around 8 p.m.  French singer Yseult serenaded the cruise beaitifully.
Couture pieces from founder Pierre Balmain, successors Erik Mortensen, Oscar de la Renta, and looks from Rousteing's collections were on display which were beautiful and inspiring in the Parisienne breeze.
Art director Andrew Makadsi designed the event.
CHECKED!