YUMM! No Takeout! Habanero-Apricot Chicken Sandwiches #fitfam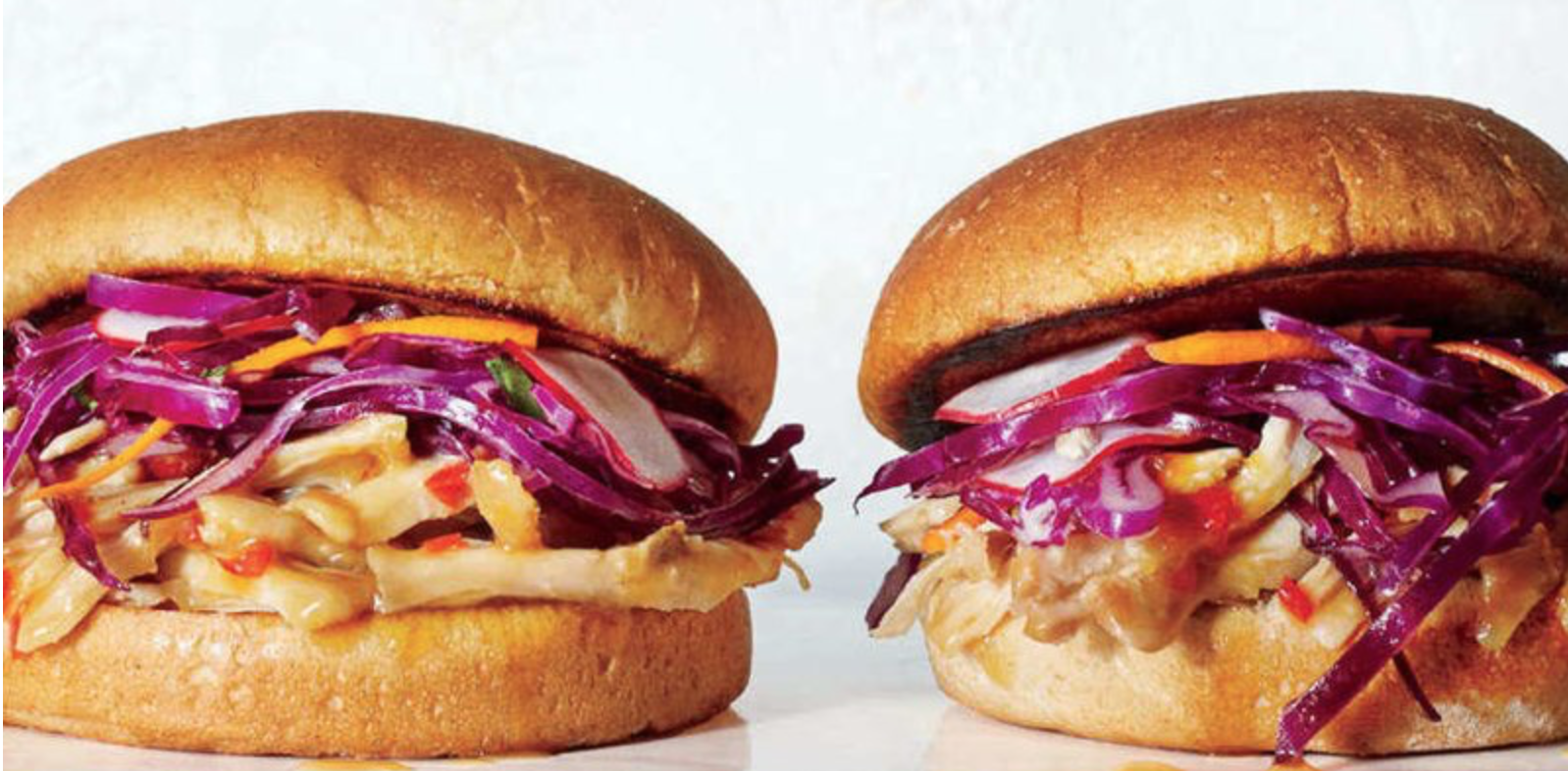 NoTakeout! Habanero-Apricot Chicken Sandwiches make your Friday night a little cool and a lot YUMM! For slow-simmered flavor without the hassle, reach for your handy slow cooker. Don't forget to remove the seeds and membranes to reduce the heat of those hamaneros and wear gloves! Sweet potato fries or a spinach salad  will go amazingly with this sandwich! Skip the takeout counter it's grocery store hitting time!
Ingredients
Cooking spray
2 pounds boneless, skinless chicken thighs
1/3 cup apricot preserves
1 tablespoon Dijon mustard
2 teaspoons reduced-sodium Worcestershire sauce
2 tablespoons plus 1 tsp. minced habanero chiles (seeds and membranes removed), divided
1 tablespoon apple cider vinegar, divided
1/2 teaspoon kosher salt, divided
1/2 teaspoon black pepper, divided
2 garlic cloves, minced
2 cups very thinly sliced cored red cabbage
1 cup matchstick-cut carrots
1/2 cup thinly sliced radishes
1/3 cup chopped fresh basil
1 tablespoon raw sunflower seeds
2 tablespoons lime juice
1 tablespoon olive oil
1 tablespoon cornstarch
1 tablespoon water
6 whole-wheat hamburger buns, lightly toasted
Preparation
Coat a 5- to 6-quart slow cooker with cooking spray; place chicken in bottom of slow cooker.
Combine apricot preserves, mustard, Worcestershire sauce, 2 tablespoons habanero chile, 2 teaspoons vinegar, 1/4 teaspoon salt, 1/4 teaspoon black pepper, and garlic in a bowl; stir with a whisk. Pour apricot mixture over chicken in slow cooker. Toss to coat. Cover and cook on LOW 5 hours.
Combine cabbage, carrots, radishes, basil, and sunflower seeds in a large bowl. Stir together lime juice, oil, remaining 1 teaspoon vinegar, remaining 1 teaspoon habanero, remaining 1/4 teaspoon salt, and remaining 1/4 teaspoon black pepper in a separate smaller bowl. Add to cabbage mixture; toss to combine. Let stand at room temperature 15 minutes.
Transfer chicken to a cutting board. Shred with 2 forks; place in a large bowl. Skim fat from juices in slow cooker; discard fat. Combine cornstarch and 1 tablespoon water in a small bowl; stir until smooth. Stir cornstarch mixture into juices in slow cooker. Cover and cook on HIGH 5 minutes or until thickened. Add chicken back to slow cooker; toss to combine.
Place 5 ounces chicken mixture on each bun. Top each with 1/2 cup slaw. (recipe: cookinglight.com)
Some Haute iTunes for your Cool Friday Night
CHECKED!