Hump Day Cocktailing: Blood Orange Margarita! #fitfam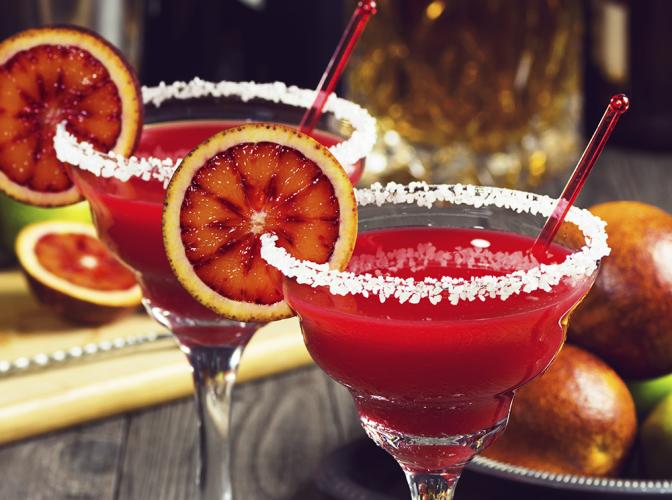 What's up with your Hump Day Happy Hour? Blood Orange ???????? Margaritas is what's going down! From our favorites at the cocktail project!
INGREDIENTS
2 parts Sauza® Silver Tequila
1 1/2 parts DeKuyper® Mixologist Collection Blood Orange Liqueur
1 part Lime Juice
1/2 part Agave Nectar
INSTRUCTIONS
Fill a cocktail shaker with ice and ingredients. Shake vigorously until the outside of the shaker is frosted and beaded with sweat. Strain into an ice-filled margarita glass and serve.
CHECKED!