2020 Oscars – Red Carpet – Killing It Softly

The 2020 Oscar's Red Carpet wasn't as amazing as I had hoped.  There were however some amazing looks worth mentioning, Check them out!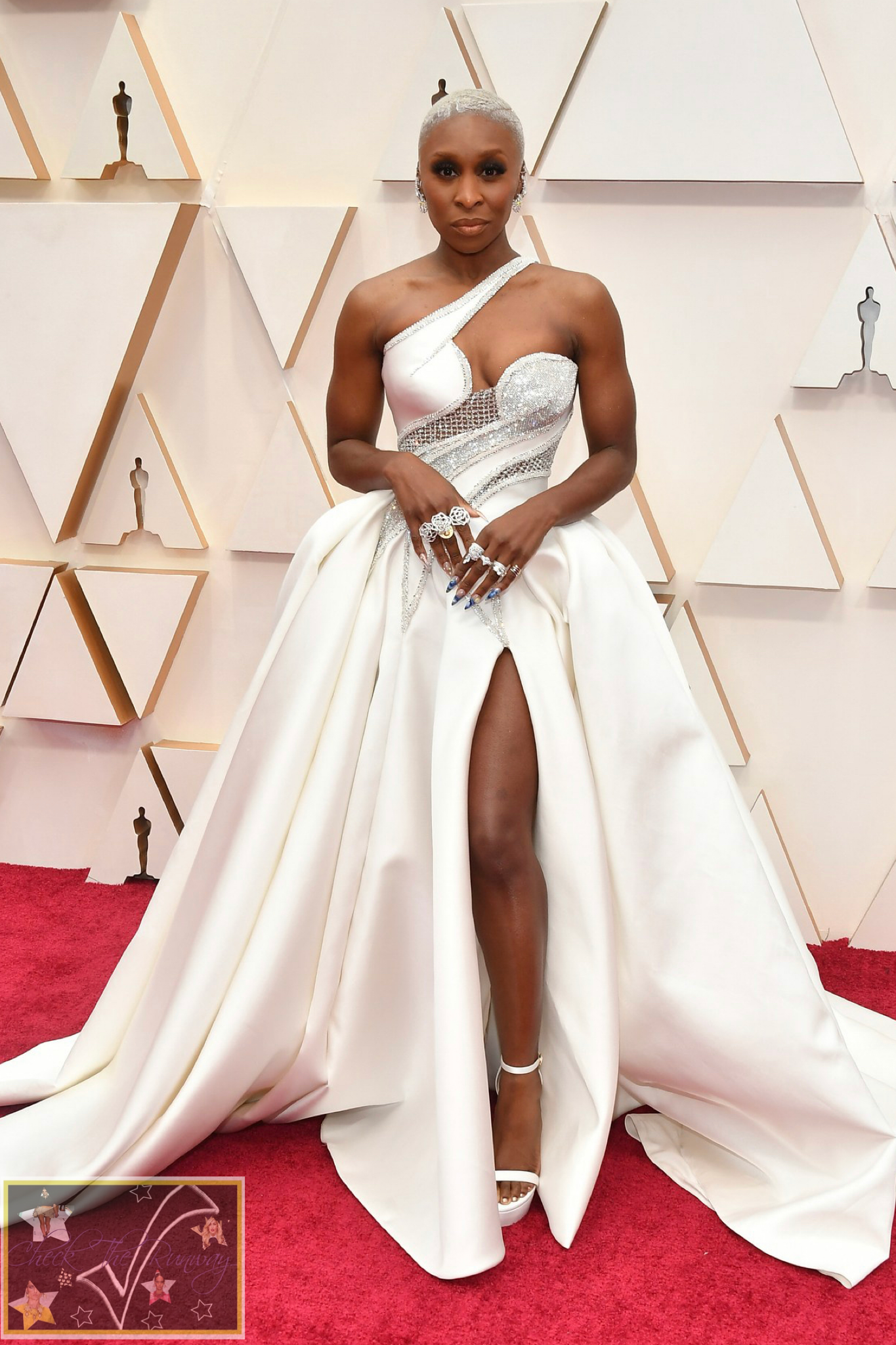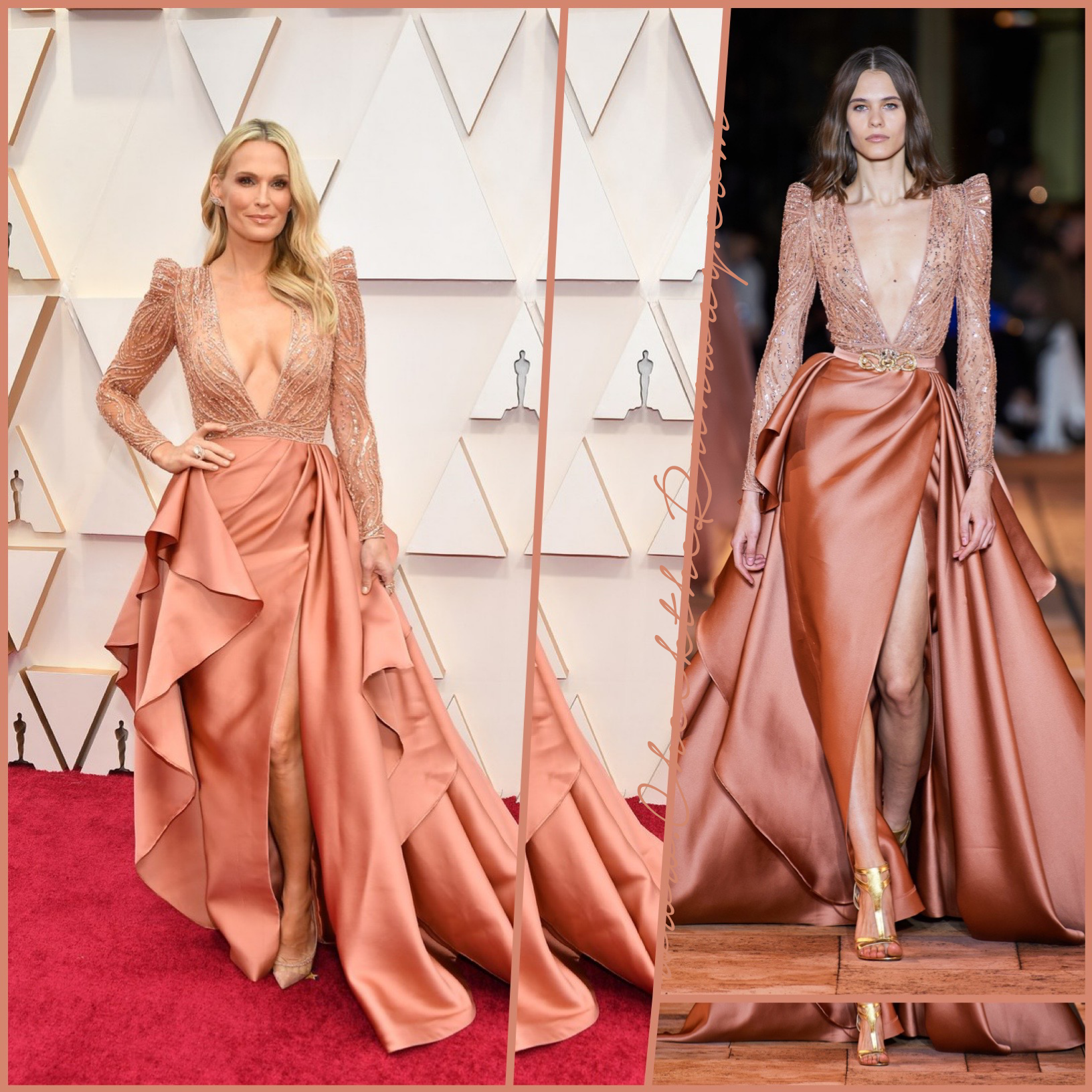 Molly Sims looked like a goddess in peach Zuhair Murad SS20 Couture. The soft folded skirt and beaded top are just so beautiful I wish she would have done something fun with her hair however, she looks amazing.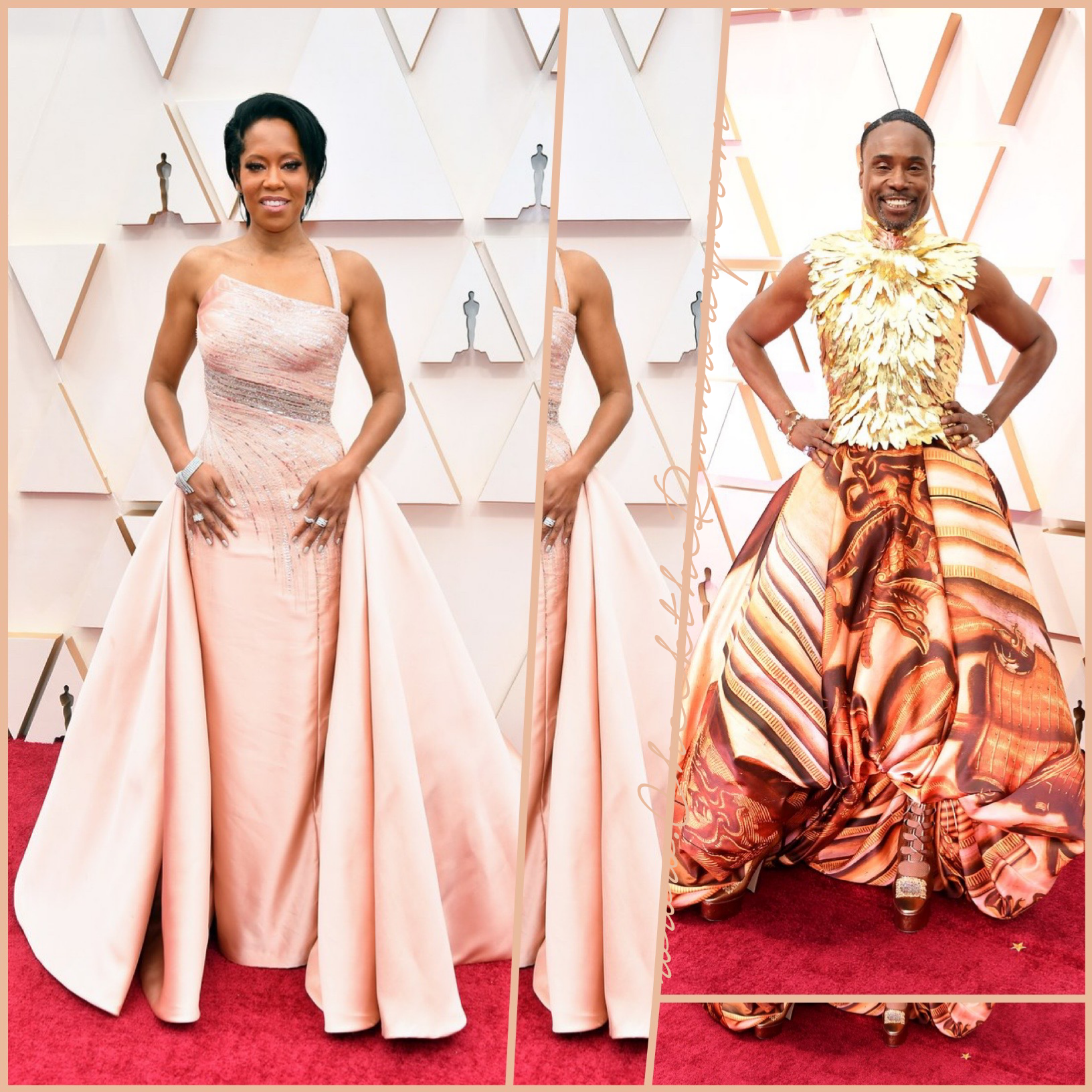 Regina King was RADIANT in pale pink custom Atelier Versace. This was just a GORG look with soft sparkles and the perfect column/train combo. Her asymmetric hair and blinged out jewels completed this look with perfection. | Billy Porter has def been serving the most eye catching looks on the red carpet lately. I like this look more than any he has worn. The golden feathers and voluminous printed skirt are paired with platform boots. This is such an androgynous look that werks. Come on Giles Deacon!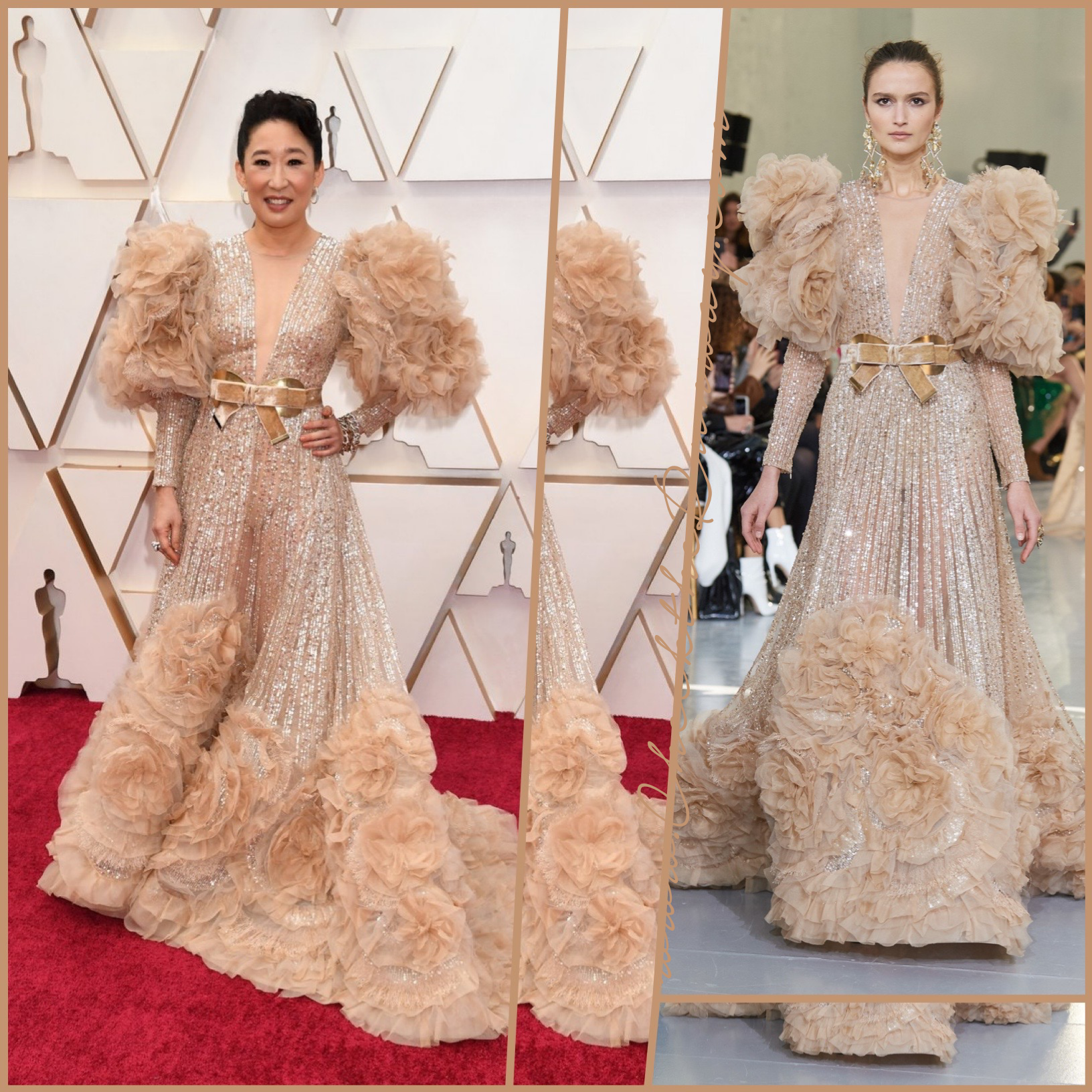 I am not going to say this is one of my favs…I love Sandra Oh but I am not in love with this dress. Mainly the bow so that is not a reason to kill a whole look. It is creative, it's Elie Saab SS20 Couture and the components make a bold statement. It's a lot a one time, fluffy shoulders, sequins, and rosey bottom. I would LOVE this without the shoulders and bow, there.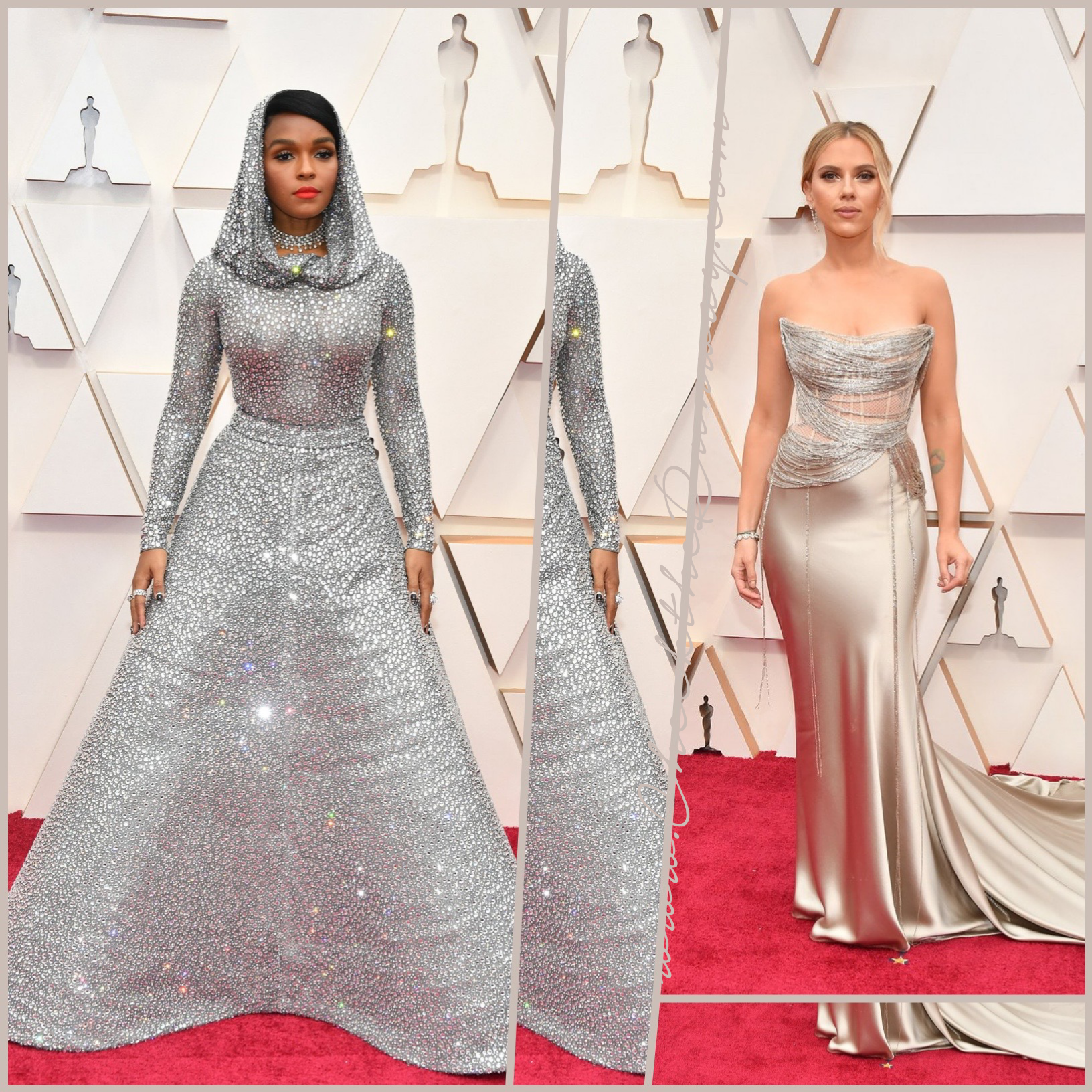 Janelle Monae didn't exactly wear my fav look of the night however, this Ralph Lauren space age look was just right for her. The sparkling voluminous skirt and hooded top took me straight to outer space. | Scarlett Johansson looked AMAZE in Oscar de la Renta. The sparkling top and soft champagne skirt was such a perfect contrast.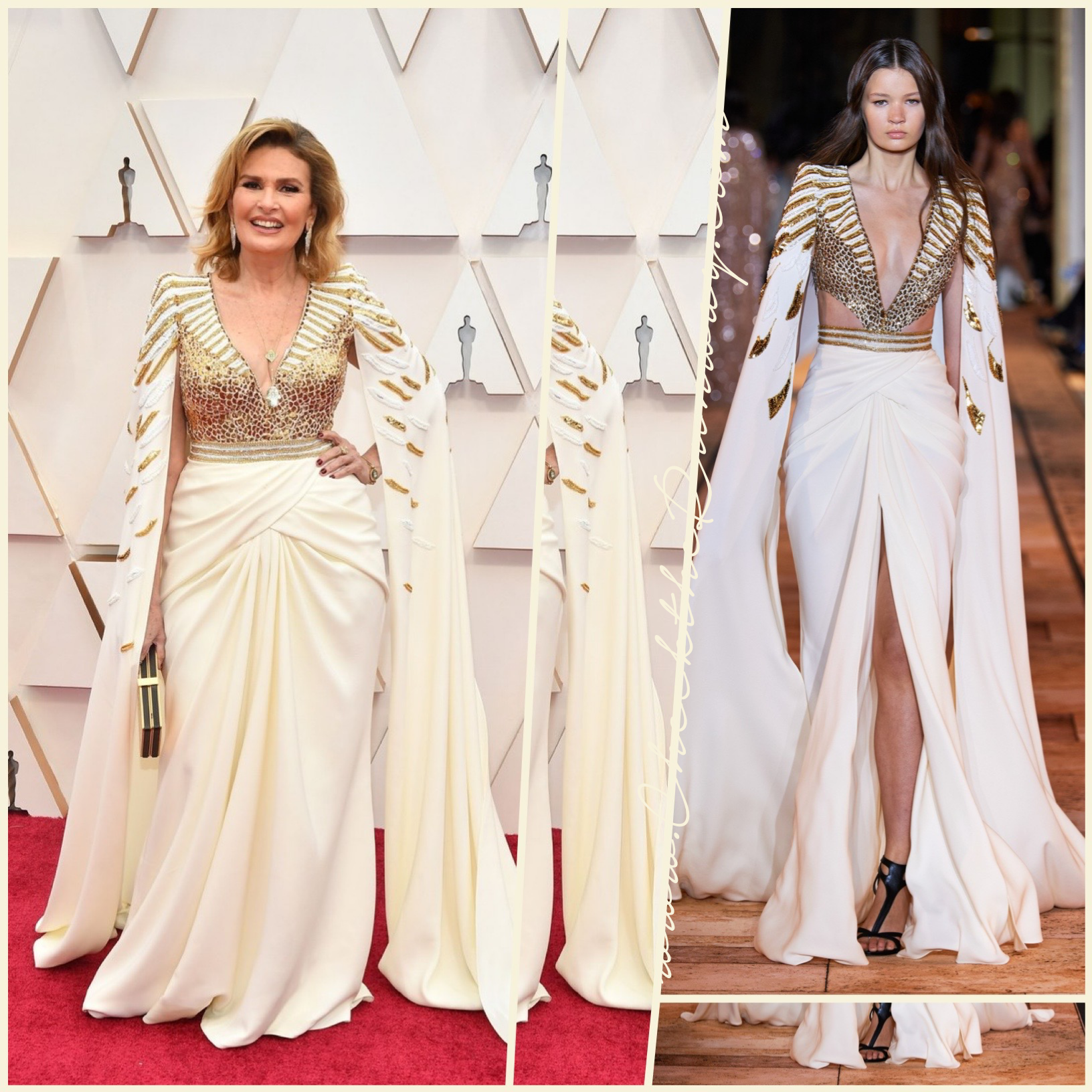 Zuhair Murad has the collection of the year for me and seeing SS20 Couture looks on the red carpet makes me SO happy. Yousra looks AMAZE in a cream and gold gown with flowing cape. Her curves are complimented to the max. I could have used a sleek fun updo for more interest and less Mom at a fundraiser but it werks for her.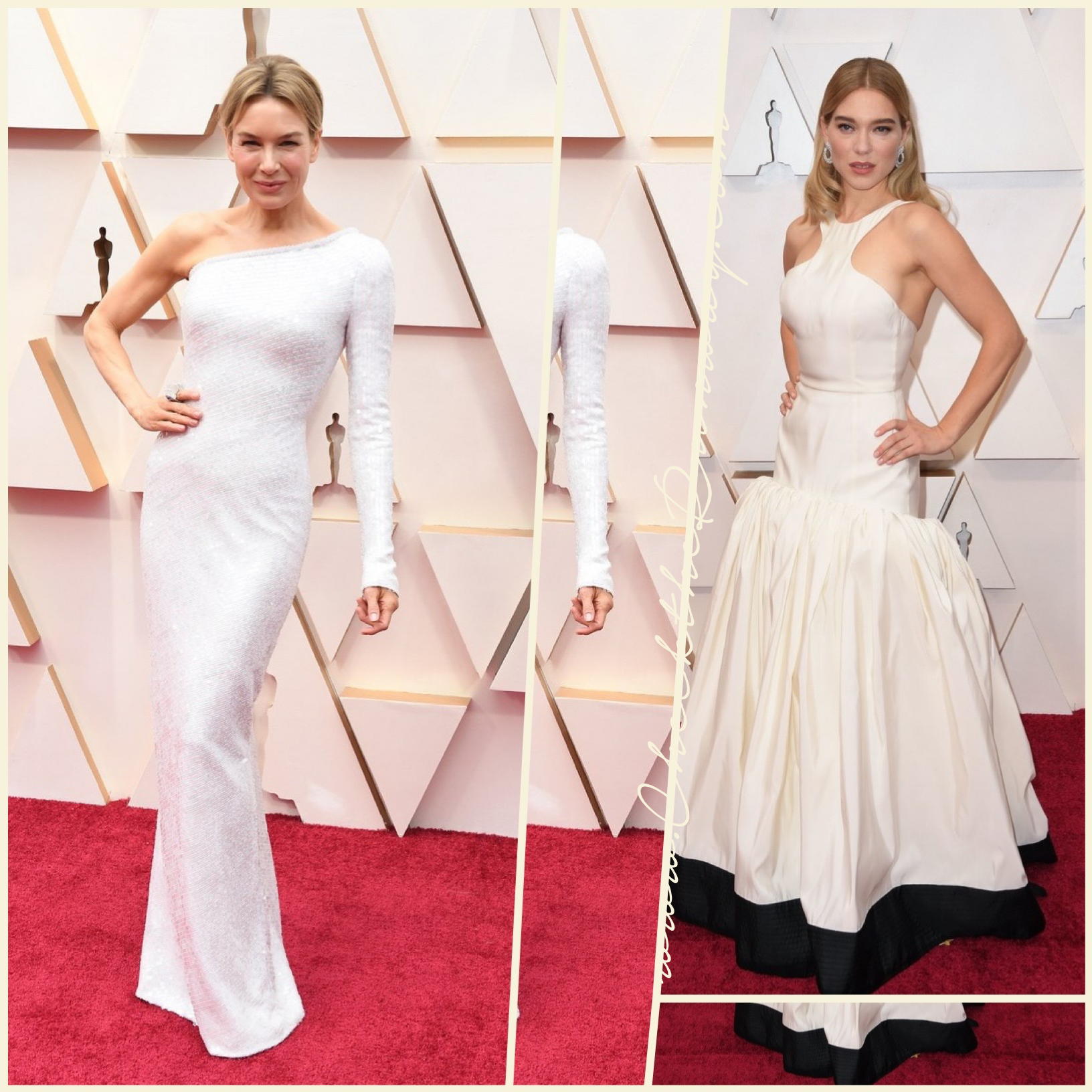 Renee Zellweger in Armani Privé | Lea Seydoux in Louis Vuitton.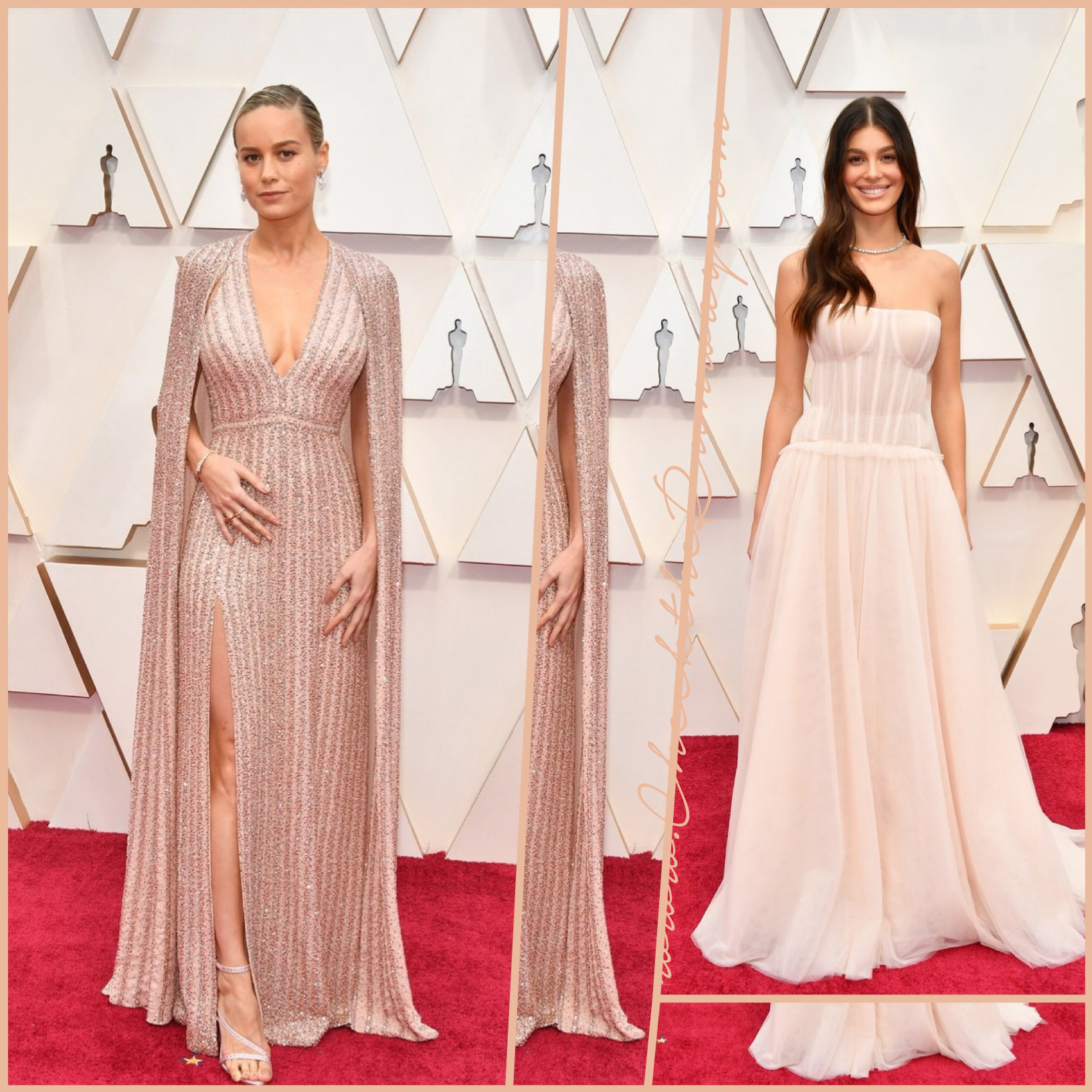 Brie Larson is shimmering in this champagne custom Celine gown and cape. The sparkling stripes against the soft background are perfection. She kept her hair, makeup and jewelry muted which let the dress and her figure reign. | Camila Morrone is GORG in this soft, sheer, constructed bust Carolina Herrera gown. I love how simple this look is yet it is perfect for a red carpet.