Claudia Schiffer & Stephanie Seymour Cover VOGUE Italia 90's Supermodel Style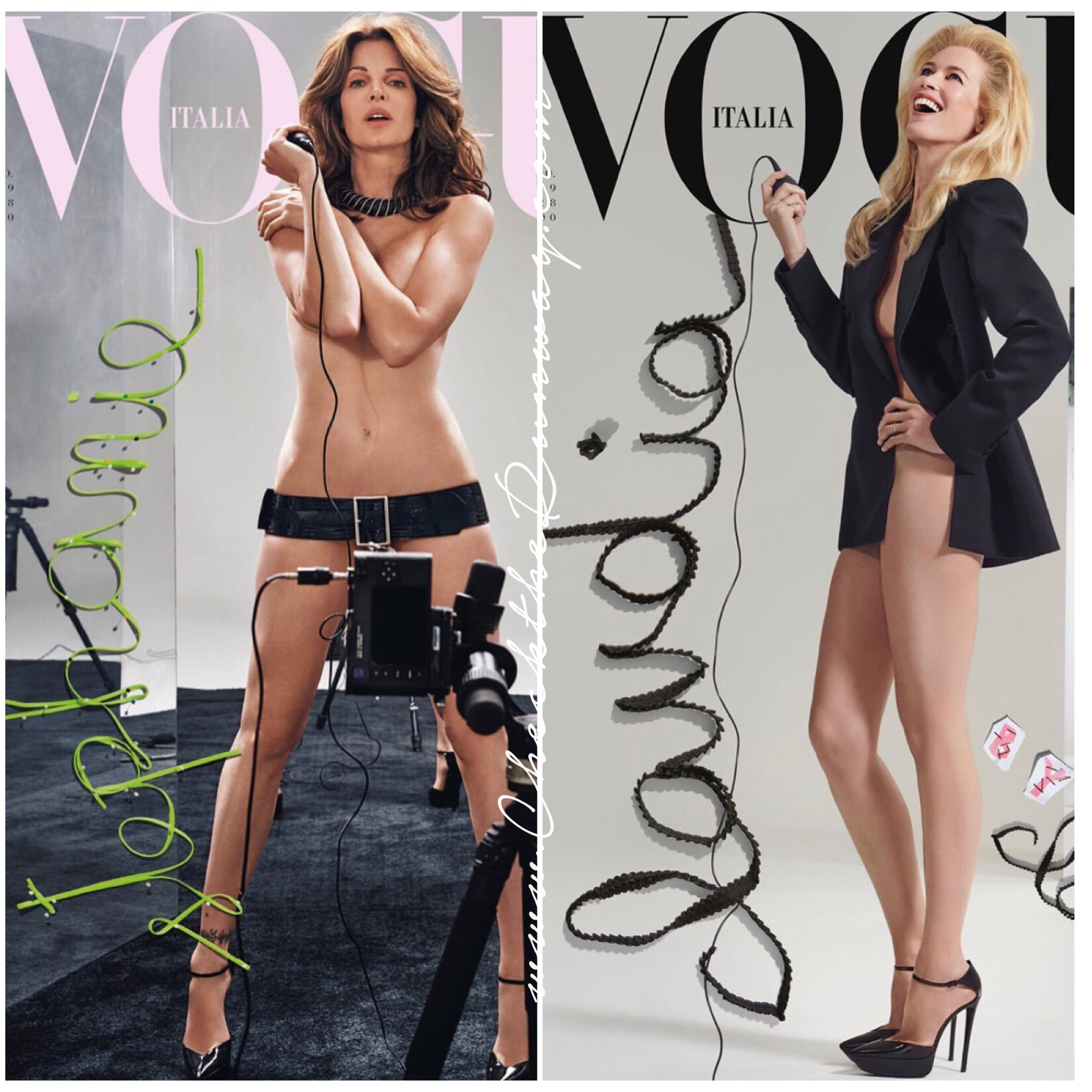 Claudia Schiffer and Stephanie Seymour werked it out 90's Supermodel style for the cover of VOGUE Italia's August 2019 issue.  The iconic Supermodels posed almost nude with Saint Laurent filling in the intimate spaces.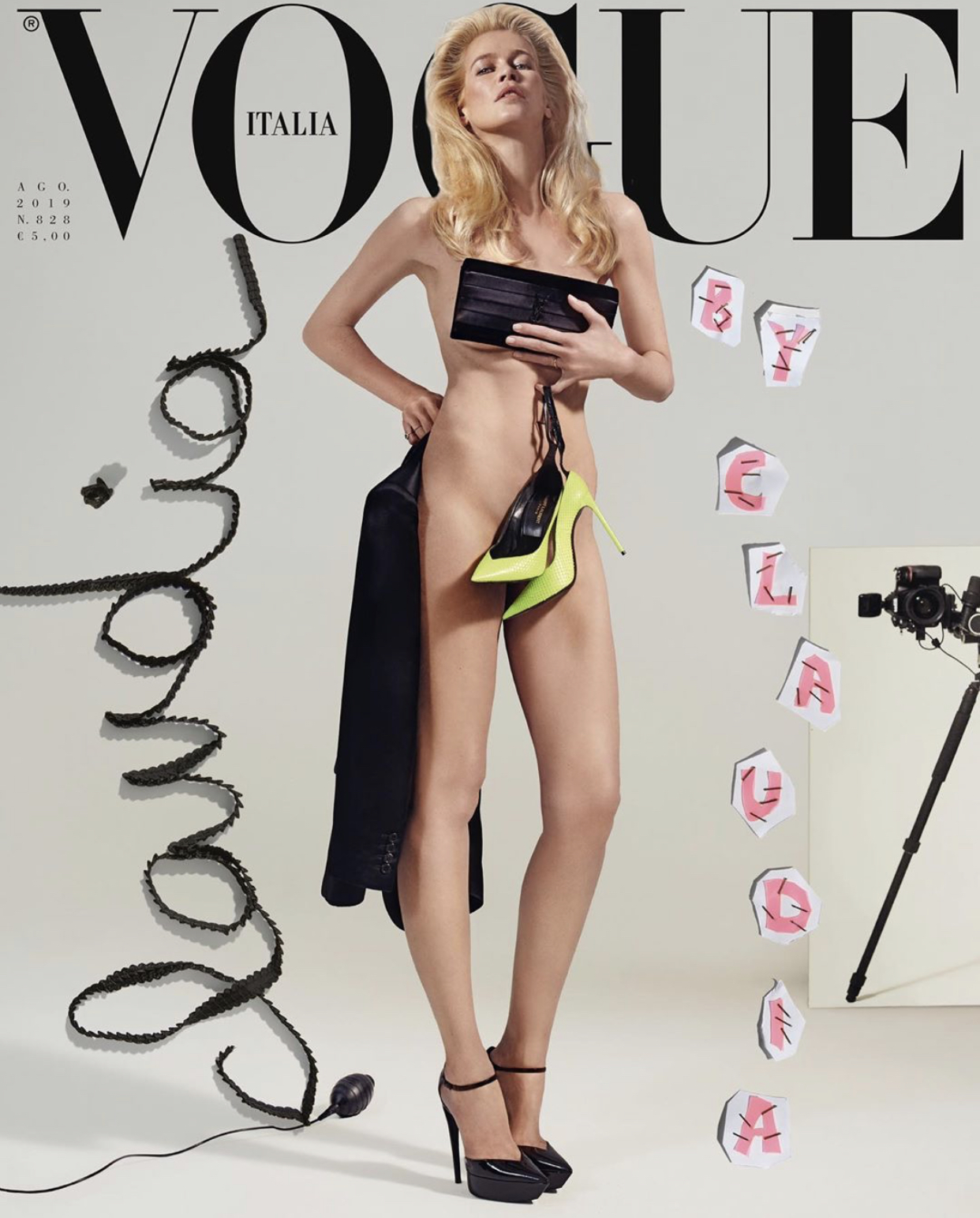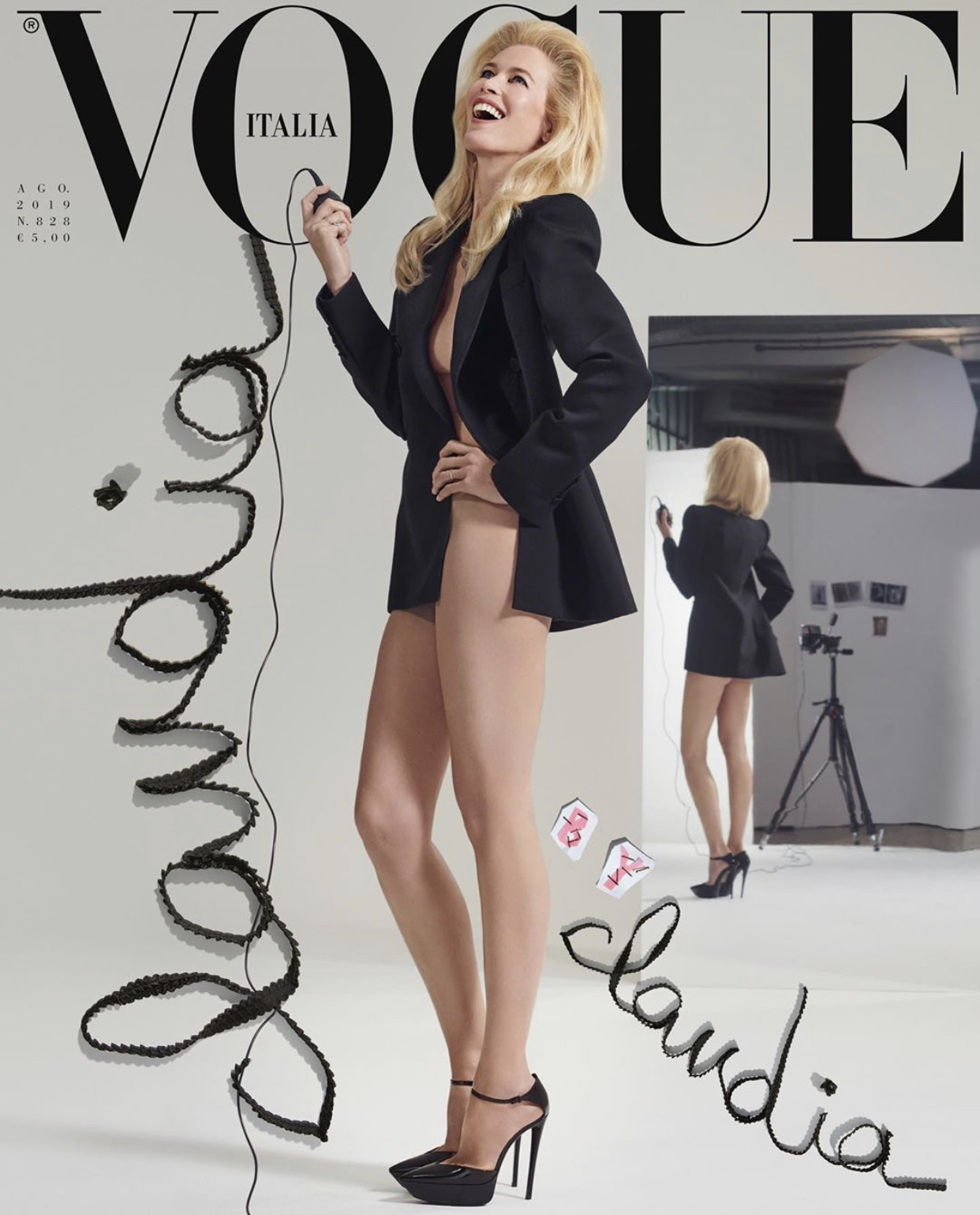 Schiffer posed completely nude, holding a clutch and heels over her…parts and in her second cover she donned just a black blazer.  She showed off her long stems like she was in her 20's.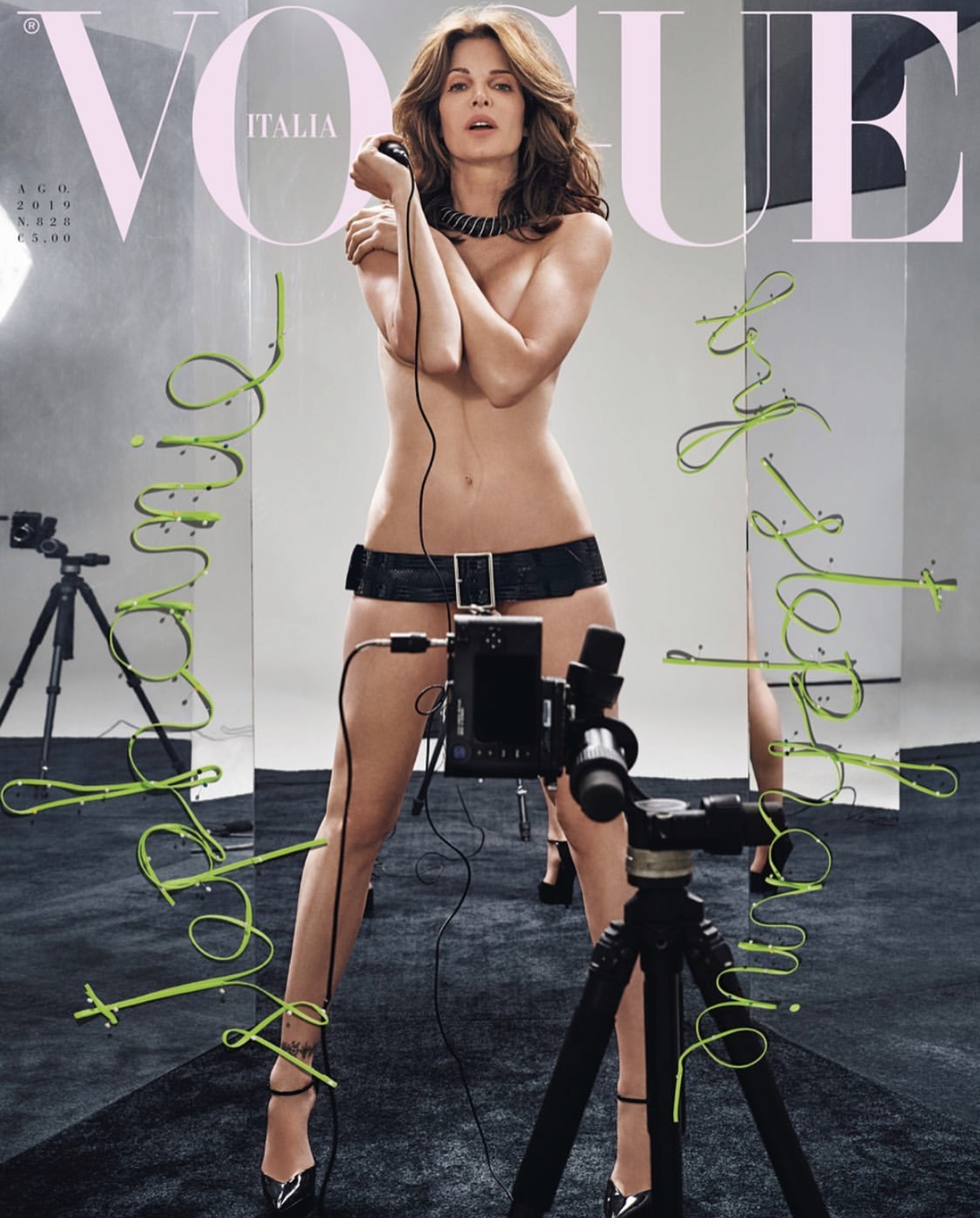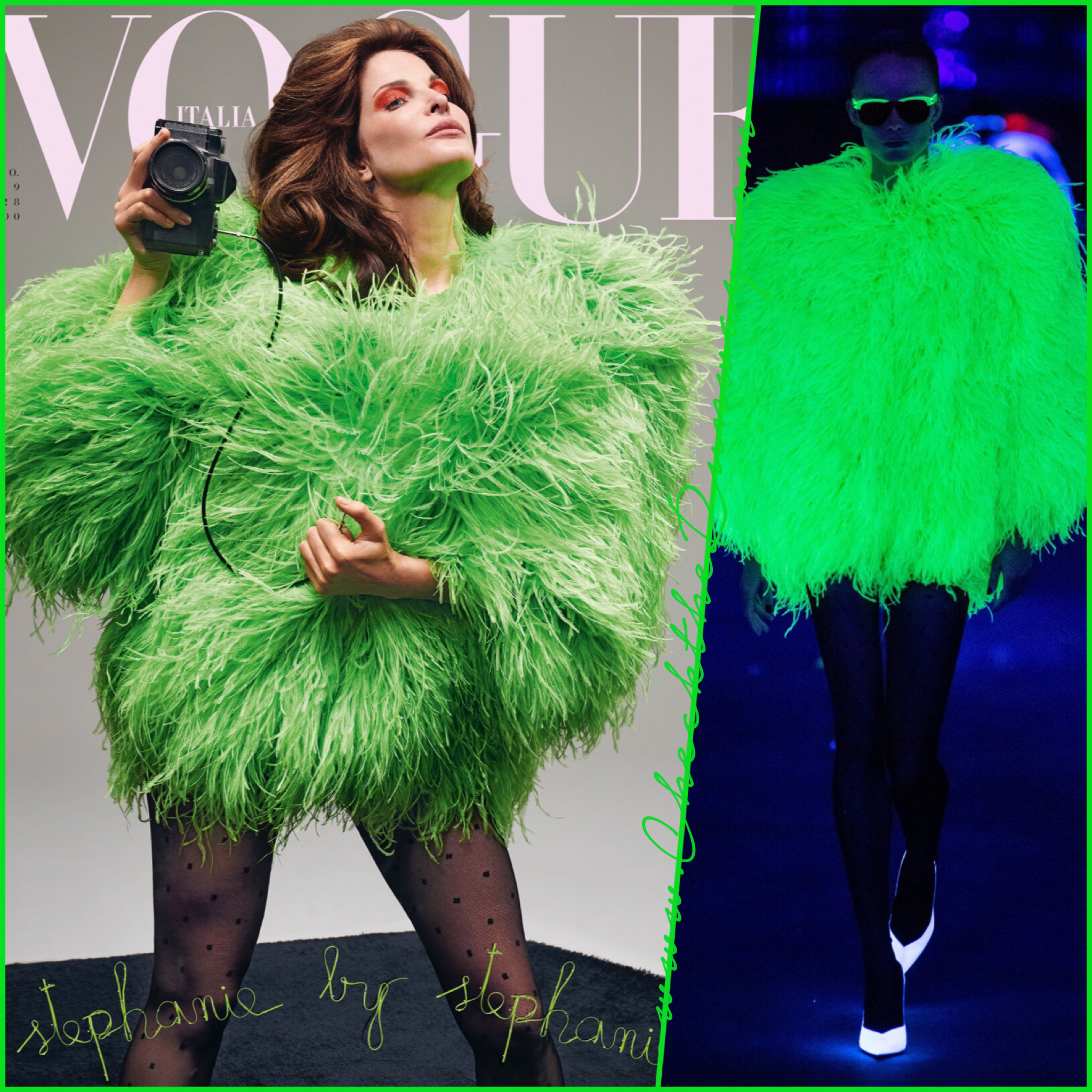 Seymour wore only a necklace and belt, in front of mirrors and a camera tripod which is my fav cover as she looked ageless.  Her second cover she sports. green neon feather coat with black polka-dot tights.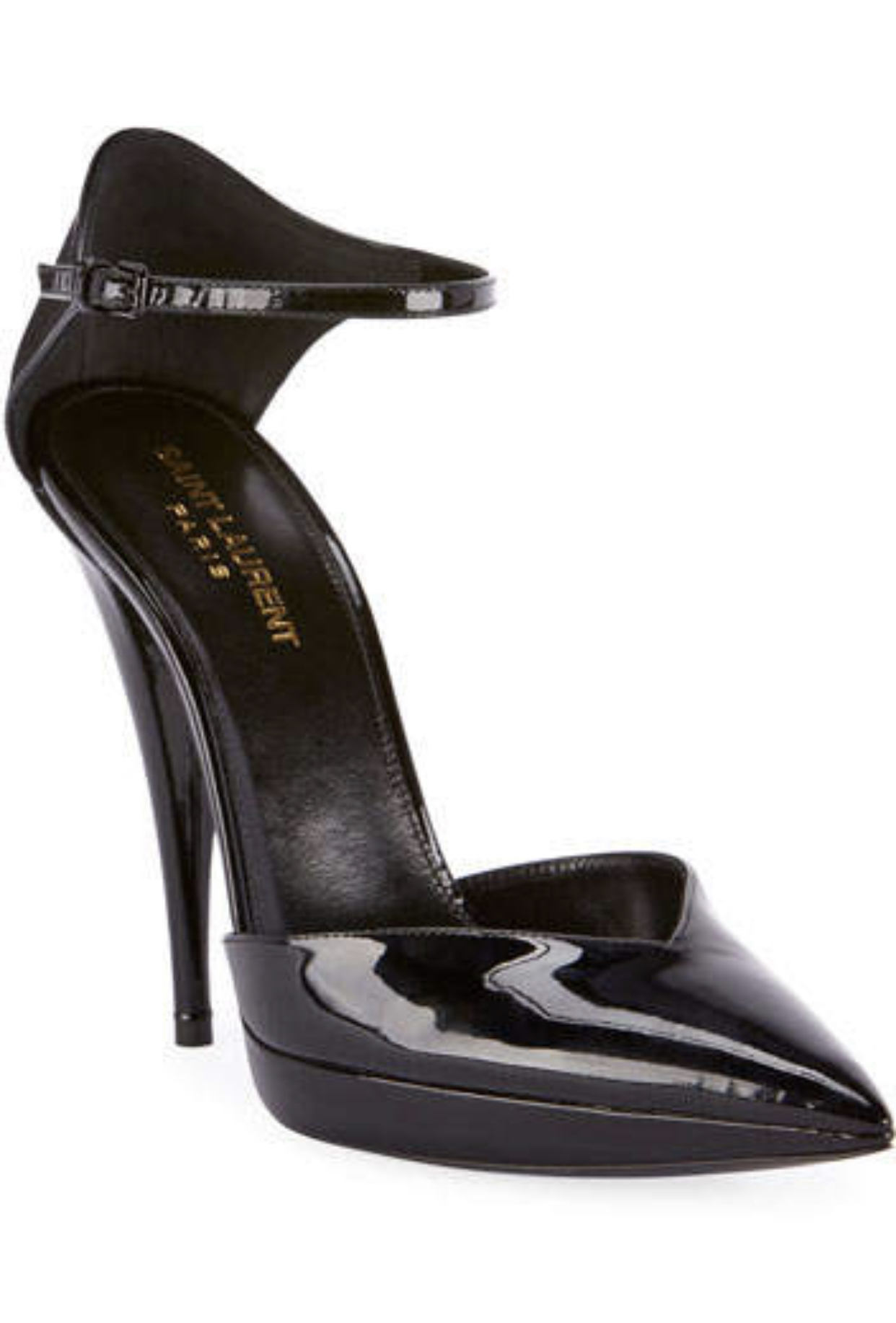 Both ladies wore amazing black, patent leather Zizi Platform Ankle-Wrap pumps.
These ladies haven't covered VOGUE Italia in 25 years for Schiffer and 32 for Seymour.  The issue hits stands Aug. 6, werk ladies!
CHECKED!