Kanye West Intros 'Fade' Video at the VMAs Featuring Teyana Taylor
Kanye West is no stranger to the controversial and tonight was no different.  He introduced his 'Fade' video from his Life of Pablo album starring GORG singer and new mother Teyana Taylor.  Girlie was a toned force as a New Millennium 'Flash Dance' star as she rolled and pu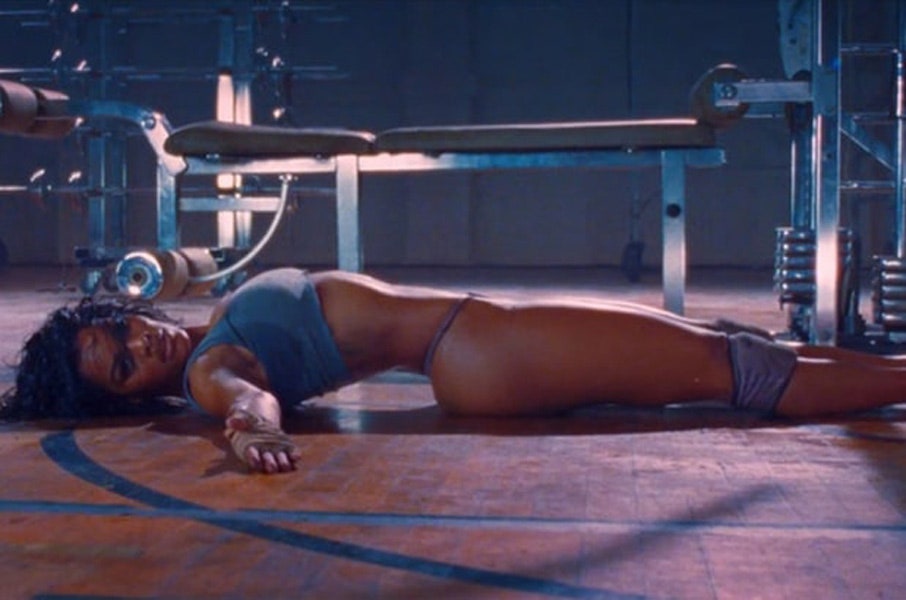 mped to the cool track.  She is a dancer period.  No doubt about that.  She is also a singer, a mom to a beautiful daughter affectionately called 'Junie', sneaker head, designer and fiancé to Iman Shumpert of the Cleveland Cavaliers.  Teyana is not new to the scene and has mesmerized us with her raspy and sultry vocals for years.  Her Good Music album The Cassette Tape 1994 was released last year and VII released in 2014 includes collabs with Fabolous, Pusha T & Yo Gotti and (one of my fav songs 'Do Not Disturb') with Chris Brown.  Ms. Taylor also created sneaker designs with Adidas,
Packer Shoes and Reebok and created her own casual clothing collection called 'Dirty Sweats.'  Tonight's video has all of social media figuring out their workout plans and rightfully so.  The 25 year old mom though clearly a winner in the gene pool, will push the ladies to join the #fitfam!  She is no doubt an amazing artist and it is about time EVERYONE stood up and took notice!
Get a full look at the video on Tidal!
CHECKED!